What is the building project you have been thinking about?
Whatever your project might be, Mt. Tabor's expert builders can take it from dream to reality.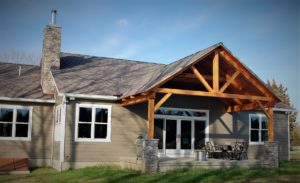 Experience and a proven track record — with great reviews — are top characteristics in the builders you should interview for your building project. Mt. Tabor has those and an approach that will make every construction project stress-free for the homeowner. It starts with a meeting to understand the project and discuss ideas of what will make it a complete success. Mt. Tabor offers architectural design services, so designs can be done in house from images, drawings and the word pictures used in the meeting.
From that point forward, the Mt. Tabor team works in a "collaborative effort" with the owner. Communication is key during each phase and with each step toward the finished project.
Building Projects by Mt. Tabor Builders
Custom Homes
Mt. Tabor began building custom homes throughout the Tri-state area nearly three decades ago. Primary homes and vacation homes of all styles and sizes are found in Mt. Tabor's online portfolio. Company Founder and President Willie Eby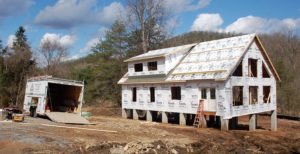 started Mt. Tabor primarily as a log home specialty builder, but Craftsman-style, Colonial, Cape Cod, Rancher and many other styles fill the portfolio.
The company still builds some of the more rugged designs, as weekend getaways in the local mountains, because those have become more popular as of late. Here is a link to a blog about a mountain home recently built in Paw Paw, WV.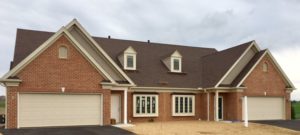 In addition to primary and vacation homes, Mt. Tabor also builds duplexes. Some savvy owners want to live in one side and rent the other as part of a real estate investment. Mt. Tabor will work with the homeowner on budget and the aspects desired on both sides of the dwelling. The two sides can mirror each other, or the "owner's suite" can be better appointed.
Home Renovations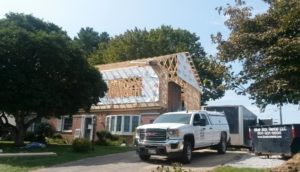 Not everyone is looking to build a new custom home. Some people love their location and ultimately do not want to leave their residence, but still want an upgrade. Mt. Tabor's professional builders have taken on many such challenges over the years. Meetings with these clients add an element of excitement to the room when Mt. Tabor's designers and builders offer suggestions that homeowners never thought possible. Outdated homes are often chopped up, whereas the "open floor plan" is the desired design by most these days. Removing and adding walls are often outside the box for homeowners, but are an everyday reality for professional builders.
Here are some links to major renovation projects Mt. Tabor has completed. The first is the renovation of a home that burned in Falling Waters, WV. The second set of links is for a Hagerstown, MD couple that turned their older rancher into a two-story, nearly doubling their square footage, with a home office. Click here for the gallery of images and here for the blog piece on the renovation project.
Major Additions and the Finishing of Bonus Spaces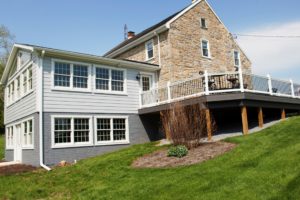 Some homeowners are happy with their home, and just want to finish an unfinished space or add room, and/or add an outdoor living space. Once again, the Mt. Tabor team of designers and builders can assess and recommend the best way to achieve or exceed the goal the homeowner has set.
Additions can be the most straight-forward of these building projects. The owner wants an extra bedroom or a home office. Many times the home's layout and the property boundaries create the parameters for the way it has to be done.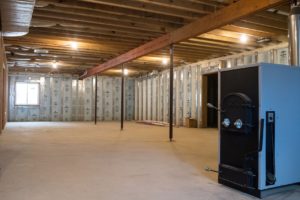 Here are some pictures of a casual living room with an outdoor living space (patio) that Mt. Tabor completed in Falling Waters, WV.
Basements, bonus rooms and garages are other spaces that have potential for building projects. These can provide extra space or even in-law suite options for aging parents and grandparents.
From a Mt. Tabor Building Project Client
"Everyone we worked with — the bank, appraisers, subcontractors and various suppliers — all commented about the high quality of Mt. Tabor's work. We really couldn't be more pleased." — Steve and Debbie S., Sharpsburg, MD
Read Mt. Tabor Builders testimonials here.
Contact Us About Your Building Project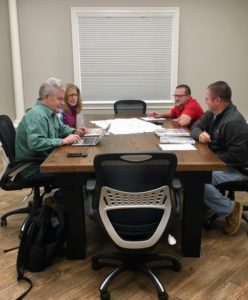 Please connect with us at our Clear Spring, MD office at
301-766-7161
 or 
contact us here
to schedule an appointment.
Mt. Tabor Builders does building projects throughout the Tri-State area of Maryland, Pennsylvania and West Virginia. Some of those places include Hagerstown, Clear Spring, Hancock, Boonsboro, Smithsburg, Keedysville and Frederick County in MD.