Home Design and Building Experts
Expertise for All Phases of Custom Home Building
Mt. Tabor's Building Expertise Makes Building a Pleasure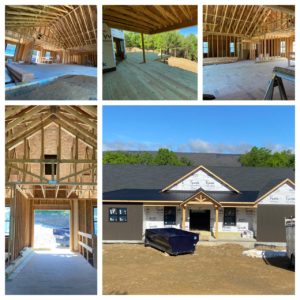 The professionals at Mt. Tabor Builders specialize in the exceptional at every stage of the building process. With decades of experience, our expertise helps guide the process — and the client — to a great outcome. Part of that outcome is an enjoyable, stress-free process of building your dream home.
We start with a client meeting to discuss the hopes and dreams of what will be in the dream home. We listen to every detail, look at the budget, and then advise based on our decades of experience. Then, we can draw the plans and revise those plans until it reflects the client's vision.
As we take care of the building permits, we work in partnership with the client on the building materials. We know the best roofing, windows, doors, siding, etc… for the best pricing. This ensures that each client gets the value.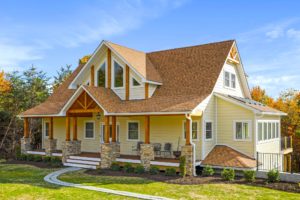 We meet regularly with the client to make sure they understand exactly how the project is progressing. This gives opportunity to see if any changes need to be considered at each phase. We know that things can change during during the building of a home, and we want to be flexible and understanding.
In short, our company is able to ensure that your custom-built dream house or renovation project is delivered on time. Not only is in on time, it's within budget, and at a level of craftsmanship unmatched in the greater Hagerstown, MD area. We work throughout the Tri-state area of Maryland, West Virginia and Pennsylvania.
A Stress-free, Clean Building Experience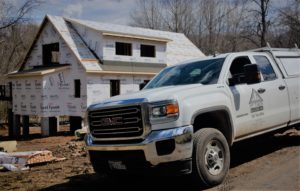 Creating the custom home of your dreams requires a tremendous amount of forethought and effort. Architectural design, engineering, permitting, selections, and construction that results in an exceptional home can be overwhelming for most people. The professionals at Mt. Tabor are ready to handle any project from beginning to end.
With over 30 years of hands-on experience, we have successfully worked with many clients from the conception stage to reality. Whether you like a traditional-style home or the more rugged design of a log or timber-frame dwelling, we can help you work through all the details and make the process as smooth as possible. Here are some comments from those we have helped turn their dream into the reality of a dream home.
Our professionals also take care of the job site. This means the neighbors will be happy — and safe –during the building season.
Looking for a Custom Home or Vacation Home in the Mountains?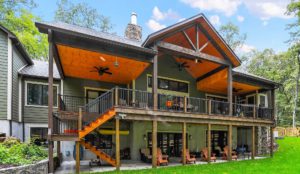 We specialize in building custom homes and second homes — or mountain homes — which you can read about in this blog post. We also do major renovations, such as creating home offices, in-law suites, etc…Our building experts can also create more space in your current house, with a major addition.
Click here to read our our blog posts about our work (mountain home blog post). You can click here to see our Portfolio of construction projects for ideas for your future home. We display pictures of our homes in our Clear Spring office. You're welcome to stop by during normal business, Monday – Thursday. Friday is by appointment only.
Basement Project by Mt. Tabor
Mt. Tabor Builders Handles All Types of Home Improvement Projects
Home improvement projects are what the Mt. Tabor building professionals do when not building custom homes. They are the experts at remodeling kitchens and bathrooms, or any other part of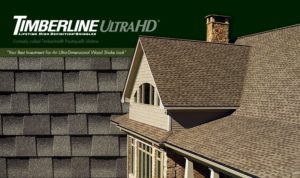 your home. They are also specialize in building additions and, finishing basements and bonus rooms. You can trust their expertise in installing replacement windows, exterior doors, new siding and new roofing. A new roof installed by Mt. Tabor's professionals will be done correctly, because they believe in doing it right for the best value for the customer. They also believe in using superior products that they trust to last. Click on this link to read details about their approach to a re-roofing project.
Home improvements are not just under the main roof. Decks, patio and luxury outdoor living spaces are well within their capability. Read our latest blog on Mt. Tabor's home improvement work. Garages — attached and free-standing — also provide additional space and add value to a property.
Contact us here to discuss your home improvement project.
Our Clients Say...
From John & Irene, Keedysville
We were looking for a builder and we had seen some of Mt. Tabor's work in the vicinity of our building lot so we setup a meeting with Willie to discuss a general home concept we had in mind.  In the initial meeting with Willie and Royce, we decided to draft a plan which they were able to do in-house.    The plan evolved over several subsequent meetings in which Willie and Royce offered suggestions and guidance in designing a house that would meet our taste and needs as well as fit our lot to take advantage of its mountain views.
Since the beginning, Willie and the team at Mt. Tabor have been a pleasure to work with and have made our building experience a positive one.  That's not to say everything went as planned, I doubt it ever does, but the folks at Mt. Tabor had solutions for any possible issue.  In the end we have an attractive, quality home that should meet our needs for years to come.