Building Lots – Great Locations for Your Custom Home
Contact Mt. Tabor Builders, Inc. if you are looking for building lots, on which to build your new traditional, log or timber frame home.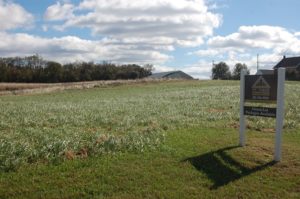 In addition to the lots listed on our site, our team is familiar with many parcels and tracts of land available for sale throughout the Tri-state area. They will do their very best to match the type of lot you are envisioning with local sellers.
After finding the right parcel of land, the professionals at Mt. Tabor can guide you from concept to design to construction of your new custom home, no matter what your budget may be.
Use the links at right to see Mt. Tabor's latest lot listings; all are perfect for a custom built home in the Tri-State area.
We enjoy helping people find that piece of land and making a plan to use it for their next home. Contact Us today to talk about new, exciting ideas for your next custom home!
Mt. Tabor Client Testimonial
"We started out talking to several other builders, but as we met with and talked to Willie (Eby) and Royce (Eby), we were sold and went with them. My wife and I had heard the horror stories about people who build a house or build a big addition, but they made it a smooth process. We had no issues and we know we have a quality-built home.
"We went through the whole process of, 'do we build or do we buy?' but in choosing a reputable builder like Mt. Tabor, I knew I wasn't going to have anything to worry about and that was the case."
– Isaac of Boonsboro, MD