Building Lots – Great Locations for Your Custom Home
Contact Mt. Tabor Builders, Inc. if you are looking for building lots, on which to build you traditional, log or timber frame home.Visit our portfolio by clicking here to see the different style homes we've built.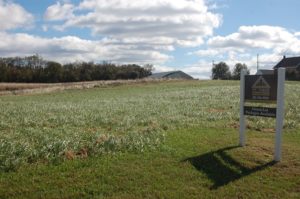 In addition to the lots listed on our site, our team is familiar with many parcels and tracts of land available for sale throughout the Tri-state area. They will do their very best to match the type of lot you are envisioning with local sellers.
After finding the right parcel of land, the professionals at Mt. Tabor can guide you from concept to design to construction of your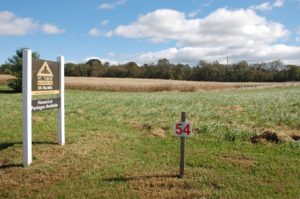 new custom home, no matter what your budget may be.
Our Building Lot Listings
Mt. Tabor's latest lot listings all are perfect for a custom built home in the Tri-State area. To view the details of each, click on these links for VanLear in Williamsport, MD; lots in Clear Spring, MD; and on Ideal Circle in Hagerstown, MD.
We enjoy helping people find that piece of land and making a plan to use it for their next home. Contact Us today to talk about new, exciting ideas for your next custom home!
Our Clients Say...
From John & Irene, Keedysville
We were looking for a builder and we had seen some of Mt. Tabor's work in the vicinity of our building lot so we setup a meeting with Willie to discuss a general home concept we had in mind.  In the initial meeting with Willie and Royce, we decided to draft a plan which they were able to do in-house.    The plan evolved over several subsequent meetings in which Willie and Royce offered suggestions and guidance in designing a house that would meet our taste and needs as well as fit our lot to take advantage of its mountain views.
Since the beginning, Willie and the team at Mt. Tabor have been a pleasure to work with and have made our building experience a positive one.  That's not to say everything went as planned, I doubt it ever does, but the folks at Mt. Tabor had solutions for any possible issue.  In the end we have an attractive, quality home that should meet our needs for years to come.