Building Lots – Great Locations for Your Custom Home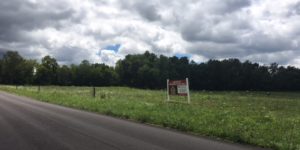 Are you thinking of building your dream home in the Tri-state area of Maryland, Pennsylvania and West Virginia? Are you looking for a great location in the area to build that dream home? If so, contact Mt. Tabor Builders' office and a representative can help with your search and discuss using Mt. Tabor for the building project. The company's expert builders have decades of experience building traditional, log and timber frame homes in the area.
Visit Mt. Tabor's portfolio by clicking here to see the different style homes we've built.
In addition to the lots listed on our site, our team is familiar with many parcels and tracts of land available for sale throughout the Tri-state area. They will do their very best to match the type of lot you are envisioning with local sellers.
After finding the right parcel of land, the professionals at Mt. Tabor can guide you from concept to design to construction of your new custom home, no matter what your budget may be.
Our Building Lot Listings
Mt. Tabor's latest lot listings all are perfect for a custom built home in the Tri-State area. To view the details of each, click on these links for VanLear in Williamsport, MD; lots in Clear Spring, MD; and on Ideal Circle in Hagerstown, MD.
We enjoy helping people find that piece of land and making a plan to use it for their next home. Contact Us today to talk about new, exciting ideas for your next custom home!
Let's Design Your Dream Together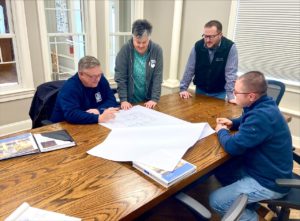 Lead designer Royce Eby and Willie Eby (Mt. Tabor founder and president) look forward to meeting and brainstorming with clients to start designing a custom dream into a custom dream home.
The professional designers and builders at Mt Tabor have designed many variations of traditional American homes, log houses, and timber frame homes which give the rugged feel found in log homes, but with the ability to meet today's more-stringent energy codes.
To find out more about our in-house architectural design services, contact us today to schedule a meeting to discuss your dream home!
In addition to architectural design, the expert builders at Mt. Tabor in Clear Spring, MD also builds major additions and outdoor living spaces. We also design and finish bonus rooms, basements and create in-law suites.
Looking for a Custom Home or Vacation Home in the Mountains?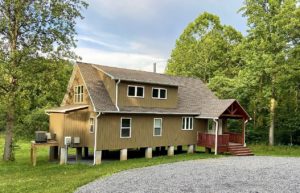 We specialize in building custom homes and second homes — or mountain homes — which you can read about in this blog post. We also do major renovations, such as creating home offices, in-law suites, etc…Our building experts can also create more space in your current house, with a major addition.
Click here to read our our blog posts about our work (mountain home blog post). You can click here to see our Portfolio of construction projects for ideas for your future home. We display pictures of our homes in our Clear Spring office. You're welcome to stop by during normal business, Monday – Thursday. Friday is by appointment only.
Mt. Tabor Builders Handles All Types of Home Improvement Projects
Home improvement projects are what the Mt. Tabor building professionals do when not building custom homes. They are the experts at remodeling kitchens and bathrooms, or any other part of your home. They are also specialize in building additions and, finishing basements and bonus rooms. You can also count on them to do expert roof replacements and installing replacement windows.
Home improvements are not just under the main roof. Decks, patio and luxury outdoor living spaces are well within their capability. Read our latest blog on Mt. Tabor's home improvement work. Garages — attached and free-standing — also provide additional space and add value to a property.
Contact us here to discuss your home improvement project.
Our Clients Say...
Isaac, Boonsboro
We started out talking to several other builders, but as we met with and talked to Willie (Eby) and Royce (Eby), we were sold and went with them. We had heard the horror stories about people who build a house or build a big addition, but they made it a smooth process. We had no issues and we know we have a quality-built home.
"We went through the whole process of, 'do we build or do we buy?' but in choosing a reputable builder like Mt. Tabor, I knew I wasn't going to have anything to worry about and that was the case.