Building Lots – Great Locations for Your Custom Home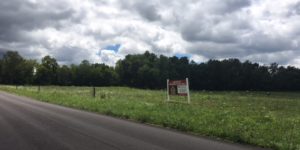 Are you thinking of building your dream home in the Tri-state area of Maryland, Pennsylvania and West Virginia? Are you looking for a great location in the area to build that dream home? If so, contact Mt. Tabor Builders' office and a representative can help with your search and discuss using Mt. Tabor for the building project. The company's expert builders have decades of experience building traditional, log and timber frame homes in the area.
Visit Mt. Tabor's portfolio by clicking here to see the different style homes we've built.
In addition to the lots listed on our site, our team is familiar with many parcels and tracts of land available for sale throughout the Tri-state area. They will do their very best to match the type of lot you are envisioning with local sellers.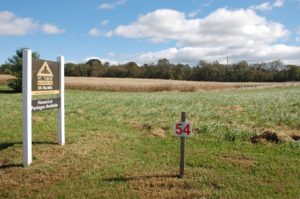 After finding the right parcel of land, the professionals at Mt. Tabor can guide you from concept to design to construction of your new custom home, no matter what your budget may be.
Our Building Lot Listings
Mt. Tabor's latest lot listings all are perfect for a custom built home in the Tri-State area. To view the details of each, click on these links for VanLear in Williamsport, MD; lots in Clear Spring, MD; and on Ideal Circle in Hagerstown, MD.
We enjoy helping people find that piece of land and making a plan to use it for their next home. Contact Us today to talk about new, exciting ideas for your next custom home!
Let's Design Your Dream Together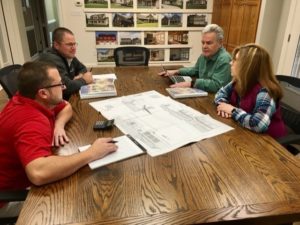 Lead designer Royce Eby and Willie Eby (Mt. Tabor founder and president) look forward to meeting and brainstorming with clients to start designing a custom dream into a custom dream home.
The professional designers and builders at Mt Tabor have designed many variations of traditional American homes, log houses, and timber frame homes which give the rugged feel found in log homes, but with the ability to meet today's more-stringent energy codes.
To find out more about our in-house architectural design services, Contact Us today to schedule a meeting to discuss your dream home!
In addition to architectural design, the expert builders at Mt. Tabor in Clear Spring, MD also builds major additions and outdoor living spaces. We also design and finish bonus rooms, basements and create in-law suites.
Mt. Tabor Builders is a custom builder of mountain homes in Berkeley Springs, WV and the surrounding area. Read our blog on mountain homes and see our gallery of images. We also do major renovations, such as creating home offices, in-law suites, etc…
MTB Windows & More Home Improvement Projects
If you are needing home improvements like siding, roof replacement, upgrading exterior doors or replacement windows, contact our sister company MTB Windows and More at this link. The MTB office is located in the Mt. Tabor office in Clear Spring.
Our Clients Say...
From Fred G. Williams
This letter is written as a recommendation for Mt.Tabor Builders.
I contracted with Mr.Willie Eby, president of Mt.Tabor Builders for the construction of my new home in April 2007. This home was built in Frederick, Maryland, and was completed in December 2007. Mt.Tabor Builders was extremely reliable and efficient. At no time was it necessary for me to prod them or call them because they were not timely. Their men were always pleasant to work with, neat in appearance and were excellent mechanics.
Mt. Tabor did all the framing, trim work inside and out, roofing, installation of all windows and doors and hardware. They also have close association with a number of subcontractors that can do all phases of construction and will contract to do a "turn key" project if requested to do so. I designed this home, and am a retired commercial builder and developer and because of this background have had many years of contact with the construction industry. Mt. Tabor provided me with the products above mentioned with diligence and satisfaction. My design was a very complex one as far as framing was concerned and was handled expeditiously by Mr. Eby's men without any problem.
I highly recommend this firm for any type of construction, be it residential or commercial. They are pleasant to deal with and their quotations for the work to be performed are detailed and understandable. Their follow through with the necessary paper work and billings during construction are also in order and easily understood.
Please feel free to call me if you need to discuss Mt.Tabors' qualifications.