If You Can Dream It, We Will Build It AND Build It Right!
Mt. Tabor Builders offers a complete architectural design service.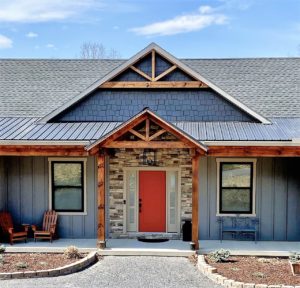 Project design is the first major step in the building process, whether it's new construction or complete renovation. This step ultimately leads to the success of every project. Our designer will take all of the client's ideas, pictures, notes, and drawings and transform them into the architectural design plans that become the perfect custom-built house, addition, outdoor living space, or whatever can be dreamed up.
If fact, this meeting is much better and productive if the client first visits websites — Pinterest, Houzz and Google Images – to get ideas that narrow the focus of the project. And, since "a picture is worth a thousand words," it brings more clarity to the discussion, which allows the actual building process to start more quickly.
Ideas into Reality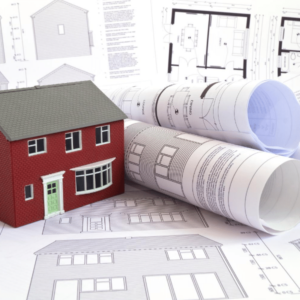 Once the ideas are converted to drawings, the permitting process can begin. After that the permitting process is complete, the home is built within a few months. And, depending on the size and complexity of the building project, the keys are soon handed over. We know this is over-simplifying all that goes into a building project. However, the Mt. Tabor professionals work hard to make it as simple as possible.
Click on this link to see our gallery of homes. These are a few examples of ideas that we helped turn into dream homes for our clients.
Let's Design Your Dream Together
Lead designer Royce Eby and Willie Eby (Mt. Tabor founder and president) look forward to meeting and brainstorming with clients to start designing a custom dream into a custom dream home.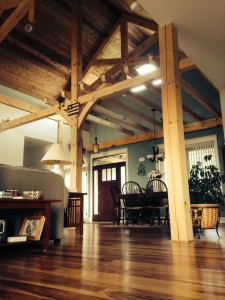 The professional designers and builders at Mt Tabor have designed many variations of traditional American homes, log houses, and timber frame homes which give the rugged feel found in log homes, but with the ability to meet today's more-stringent energy codes.
To find out more about our in-house architectural design services, Contact Us today to schedule a meeting to discuss your dream home!
In addition to architectural design, the expert builders at Mt. Tabor in Clear Spring, MD also builds major additions and outdoor living spaces. We also design and finish bonus rooms, basements and create in-law suites.
Mt. Tabor Builders is a custom builder of mountain homes in Berkeley Springs, WV and the surrounding area. Read our blog on mountain homes and see our gallery of images. We also do major renovations, such as creating home offices, in-law suites, etc…
MTB Windows & More Home Improvement Projects
If you are needing home improvements like siding, roof replacement, upgrading exterior doors or replacement windows, contact our sister company MTB Windows and More at this link.
Our Clients Say...
Burma M. of Clear Spring
I had all these crazy ideas and they never said, 'no.' Willie (Eby), Royce (Eby) and all of the Mt. Tabor guys are easy to work with and down to earth. They were so close to us and made it very convenient to meet them at the house for regular meetings.