Mt. Tabor's Communication Leads Williamsport, MD Couple to Build a Duplex AND Finish a Basement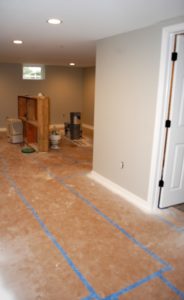 Joanna and Donnie had an idea when they went to the Washington County Home Show. They wanted to find a reputable builder to build them a duplex as an investment property. Their search, up until that time, had been frustrating, because each builder they talked with ended at a dead end. The builders just stopped talking to them in the early stage of the process.
"I think, maybe because we're younger, they didn't take us seriously," says Joanna.
This was not the case with Mt. Tabor Builders.
"We went to the home show and we met Royce (Eby of Mt. Tabor) and immediately felt comfortable. We loved the way they communicated and that's why we went with them," she added.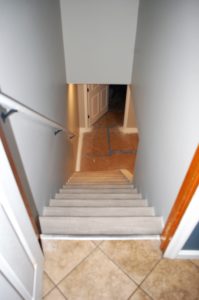 But during the process, the couple decided on another building project. They felt the unfinished basement of their Williamsport, MD rancher was a perfect way to expand their living area. This was important to them, because of expecting their first child.
"We just felt like we could use the extra space," she said. " We talked to them about putting in a family room, office and a full bath."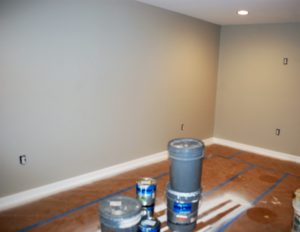 The project — still under construction — adds 800 sq. ft. to the house. Joanna said they brought ideas to Royce, who "just ran with it." She admits there were challenges to the project. She points out that there was no rough-in for the plumbing and they needed venting for a new pellet stove. Royce and the Mt. Tabor team were up to the task.
in addition to the design, they credit the project management as to why the project has been rather easy.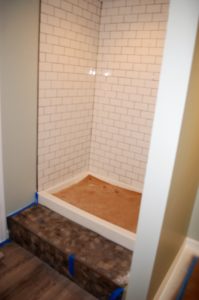 "Shawn (Mt. Tabor Foreman) is really easy to work with and has been very accommodating. He always lets us know when they will be on the job.If I call or send an email, they always respond right away."
Contact Us for Finishing your Basement
If you would like to talk about having your own finished basement, click here to contact us online or call us at our Clear Spring, MD office at 301-766-7161. We also do whole-house renovations, and build in-law suites and custom houses.