Major additions and renovations may be the best option for children of aging parents.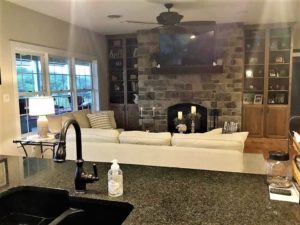 The world is getting older. Most people can see this in one way or another. But most don't realize the population is getting older. Consider this fact: 20 years ago one out of every eight people was over the age of 65. Twenty years from now, one out of every five people will be above that magic number. And the cost of housing the aging population isn't getting cheaper.
An excellent option is the creation of an in-law suite. Finished basements, bonus rooms, garages, additions and guest houses can be the best place for parents — or grandparents — to live close to loved ones, while having their private space. Most in-law suites consist of a bedroom, bathroom, living room and kitchen. A laundry area can be a small room or have stacked units in a closet. Depending on the budget and the amount of available space, this can be rather small or quite roomy.
Steps to Building an In-Law Suite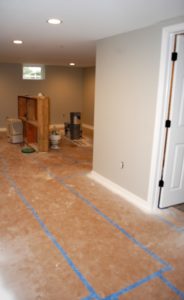 Experts recommend that you meet with respected builders who know the local building codes well. Come to those meetings with some ideas, like where you envision the new living space. It's also good to have a list of needs for the suite's occupant(s). Those needs should be for now and for later. Read Mt. Tabor's blog on "Aging in Place," for other ideas. The in-law suite should also have separate utilities.
Why Hire Mt. Tabor to Build Your In-Law Suite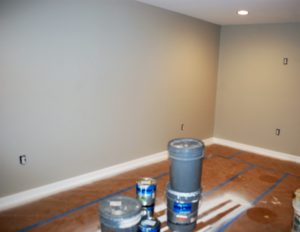 Finding the right construction company is the most important step in the process. It's wise to meet with several qualified, licensed builders and ask lots of questions. Mt. Tabor should be in that mix, because so many have trusted them and been very satisfied with the process and the end result. Click here to read some of the testimonials of satisfied clients.
Click this link to learn more about Mt. Tabor as a company, which began in the Tri-state area more than two decades ago.
Contact Us for a Meeting

We would love to meet with you to discuss your in-law suite project. To schedule an appointment, please call the Clear Spring, MD office at
301-766-7161
 or 
contact us here
.
Mt. Tabor Builders does custom home building throughout the Tri-State area, including Hagerstown, Clear Spring, Hancock, Boonsboro, Smithsburg and Frederick County in MD. Mt. Tabor specializes in remodeling and renovations, including whole-house renovation projects.