A Burned Falling Waters, WV home was demolished to the foundation and rebuilt by the professional builders at Mt. Tabor.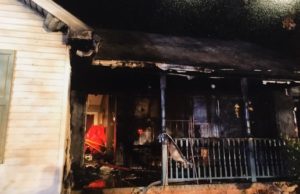 "It's just beautiful and I'm totally in love with it," says Ida Iseminger, of her newly-built Falling Waters ranch-style home. The original home — built in 1997 — burned beyond recognition in December of 2015. "I hope I never have to build another home, but if I do, Willie (Eby of Mt. Tabor Builders, Inc.) is at the top of my list."
Before the home could be rebuilt, the charred remains of the former rancher had to be demolished and removed. Ida said that even though it only took nine months after the fire to move into her newly-rebuilt dwelling, most of that time was due to permitting and inspections. She praised the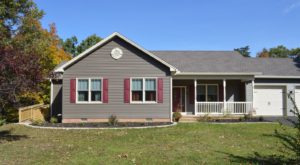 Mt. Tabor crews for keeping a strict and accurate schedule within the process, including deliveries from material distributors.
Most of the house was rebuilt to fit the same floor plan as the old house, with a few exceptions. The old home had a laundry closet that separated the kitchen and dining room. The Mt. Tabor designers were able to make it an open floor plan and re-located the laundry room just off the master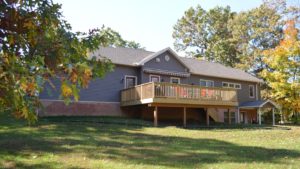 bedroom. The redesign also made it possible for Ida to have a luxury in the new custom kitchen that she could not have in the old layout — an island.
In addition to rebuilding the entire main floor, the old house had a basement apartment that suffered extensive water damage. State Farm Insurance — which Ida praised for being a great company — also paid to have the Mt. Tabor crews remodel that space.
If you have suffered a loss due to fire or other catastrophe and need a builder or renovation specialist to help restore your home or business, you can contact us here to schedule a meeting. If you prefer to call us, we can be reached at 301-766-7161 in our Clear Spring, MD office.