Mt. Tabor Builders is a team of design and building professionals.
Mt. Tabor founder Willie Eby started the construction company over two decades ago to serve those wanting to have a good building experience. That includes hiring professionals to build quality structures and communicating well with clients during each phase of the process.
Each construction team member is dedicated to understanding what a client wants and delivering that in a professional manner. It starts with a meeting with the owner and lead architectural designer. They will continue to be part of the process right through the closing and beyond, if necessary. They will consult regularly with the client and with the construction foreman.
The team is committed to making sure each client has the best building experience, ending with the dream home or major addition they envisioned.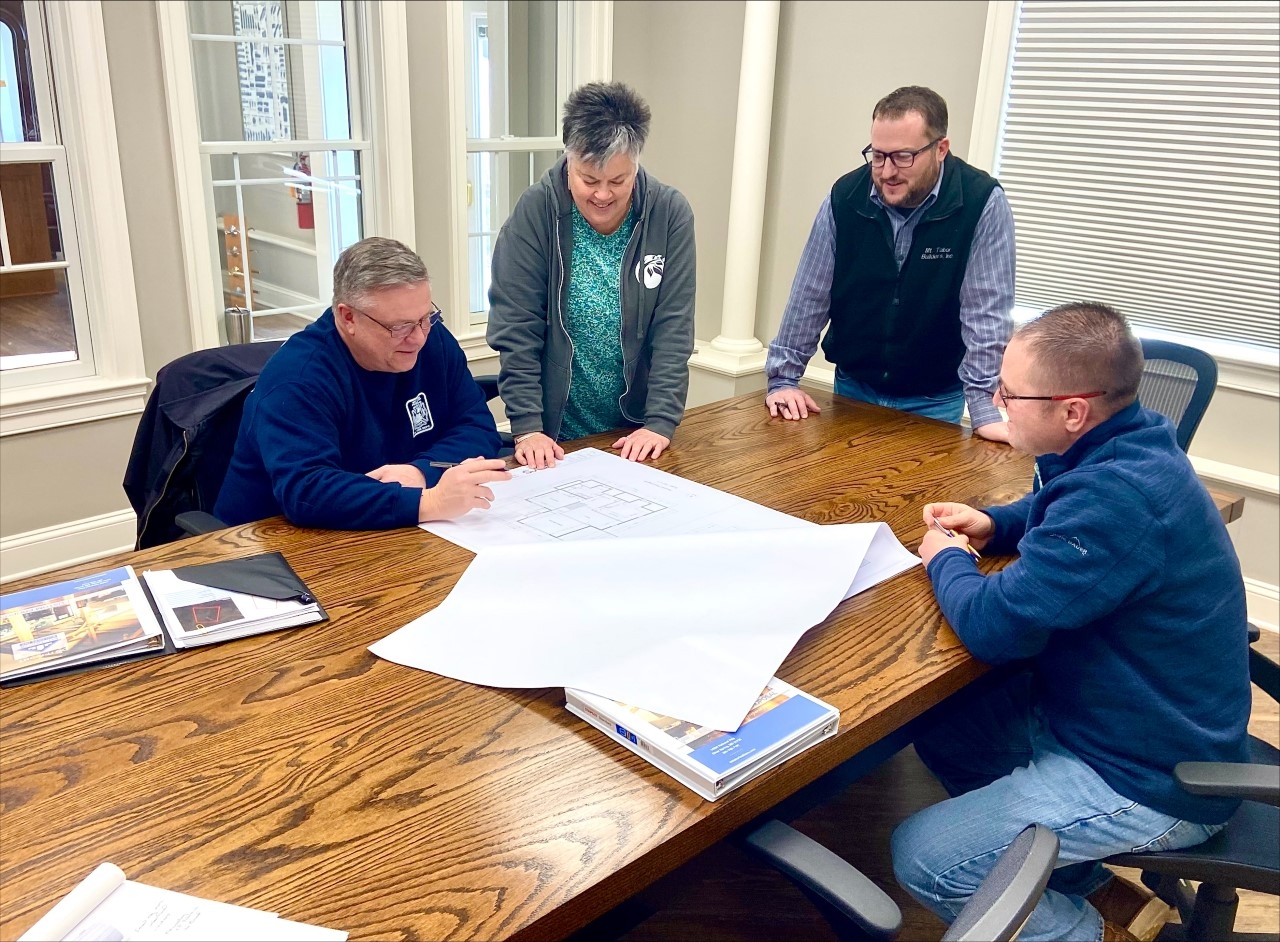 Willie Eby
Willie Eby is a Hagerstown native who has been in the local building and construction industry since his teenage years. He started with his father's company — Henry Eby and Sons — in 1990 and then went full-time in 1993. He spent the next 8 years learning every aspect of the building industry, including the craftsman and business side.
Willie then started Mt. Tabor Builders, Inc. in 2001. After working as primarily a framing subcontractor on other projects for a few years, Willie grew the business into a full-service general contracting company. Today, Mt. Tabor Builders, Inc. is a highly-respected custom home builder, which also oversees remodeling and renovation work; light commercial work; additions; and outdoor living spaces. Mt. Tabor serves customers throughout the Western Maryland and West Virginia panhandle.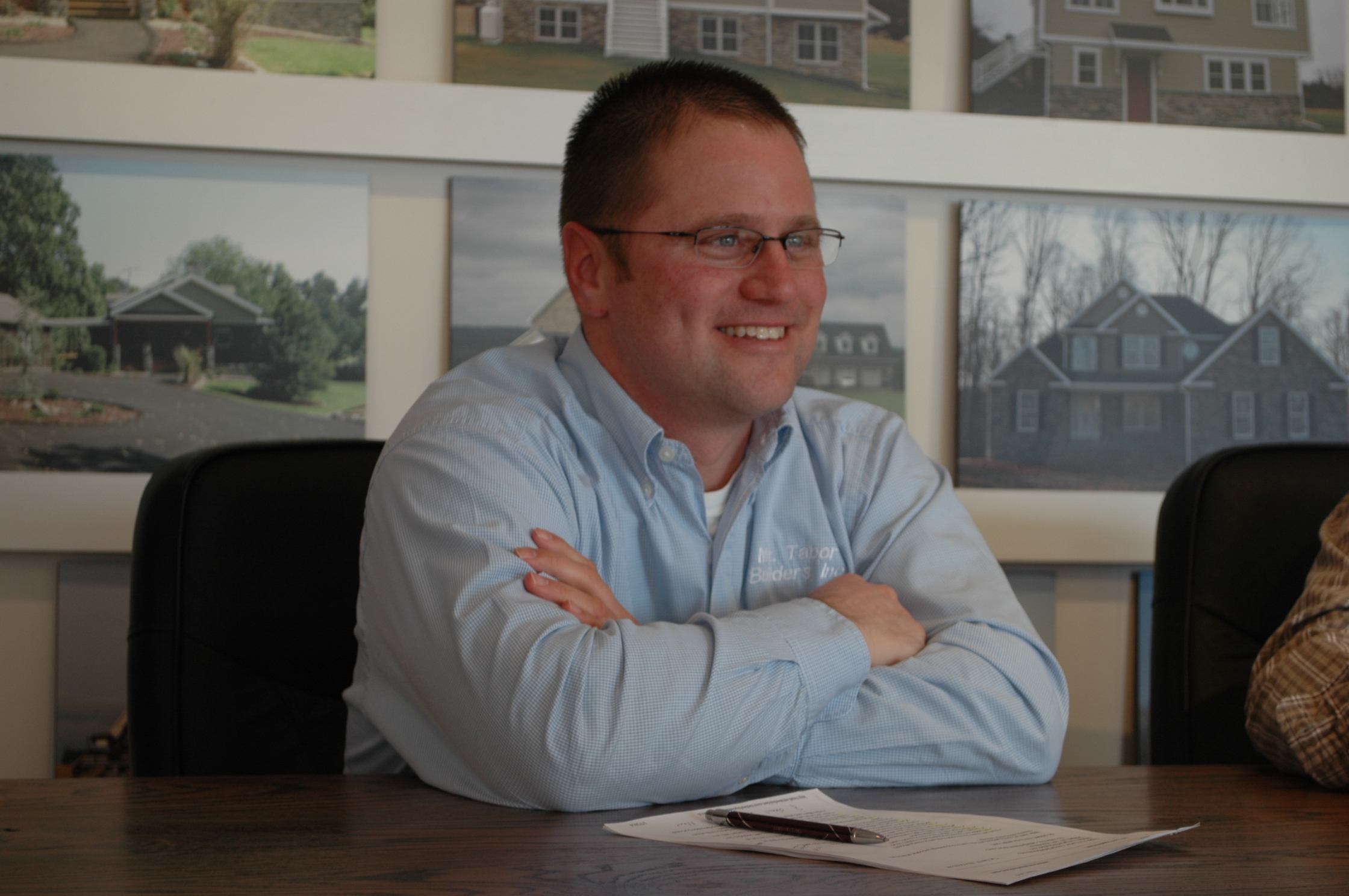 Royce Eby
Royce Eby was the first employee of Mt. Tabor Builders Inc. in 2001. He has years of experience designing all styles of homes, major additions and renovations. Royce started the in-house company called Eby's Drafting and Design Service. His business motto is "Design it YOUR Way!"
He has years of construction and design experience, so he can understand a project from start to finish. Royce spends a great deal of time working with my customers to get their project designed just the way they want it, AND get it finished in a timely manner.  He uses a cad program, so making changes is a very simple task. Royce creates a book for each client that he calls, "the story of the house." This lays out a complete picture of what the building process will look like.
Visit Royce's website to learn more about his design skills!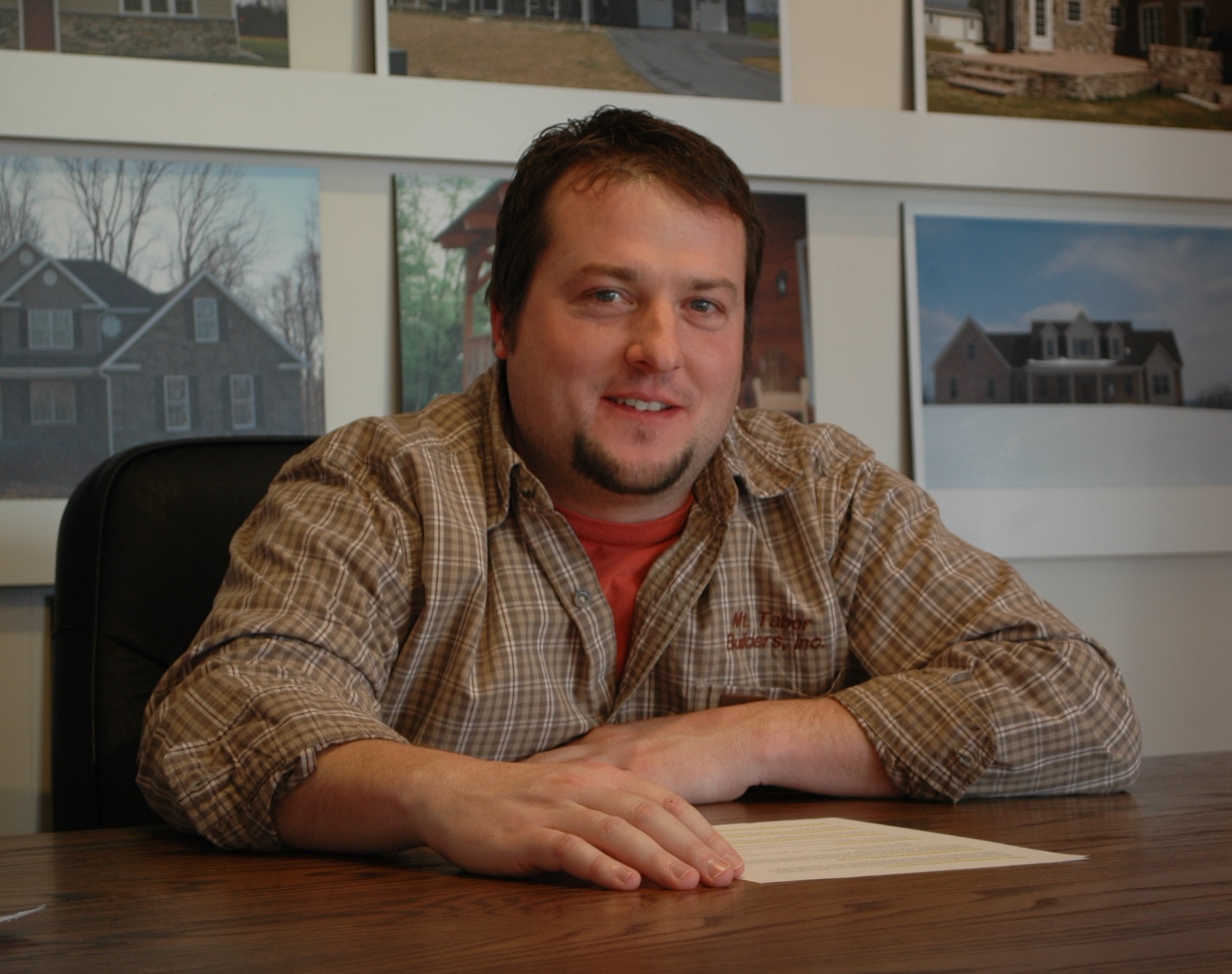 Looking for a Custom Home or Vacation Home in the Mountains?
Mt. Tabor specializes in building custom homes and mountain homes, which you can read about in this blog post. We also do major renovations, such as creating home offices, in-law suites, etc…Our building experts can also create more space in your current house, with a major addition.
Click here to read our our blog posts about our work (mountain home blog post). You can click here to see our Portfolio of construction projects for ideas for your future home. We display pictures of our homes in our Clear Spring, MD office. You're welcome to stop by during normal business, Monday – Thursday. Friday office hours by appointment only.
Mt. Tabor Builders for Home Improvement Projects
Home improvement projects are what the Mt. Tabor building professionals do when not building custom homes. They are the experts at remodeling kitchens and bathrooms, or any other part of your home. They are also specialize in building additions and, finishing basements and bonus rooms. You can trust their expertise in installing replacement windows, exterior doors, new siding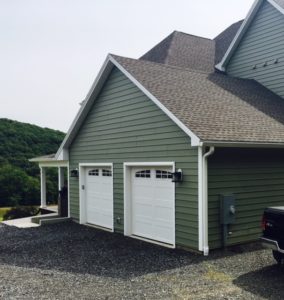 and new roofing. A new roof installed by Mt. Tabor's professionals will be done correctly, because they believe in doing it right for the best value for the customer. They also believe in using superior products that they trust to last. Click on this link to read details about their approach to a re-roofing project.
Home improvements are not just under the main roof. Decks, patio and luxury outdoor living spaces are well within their capability. Garages — attached and free-standing — also provide additional space and add value to a property. Other projects include finishing rough basements into living space and outbuildings, such as greenhouses.
Contact Mt. Tabor Builders here to discuss your home improvement project.
Our Clients Say...
From Fred G. Williams
This letter is written as a recommendation for Mt.Tabor Builders.
I contracted with Mr.Willie Eby, president of Mt.Tabor Builders for the construction of my new home in April 2007. This home was built in Frederick, Maryland, and was completed in December 2007. Mt.Tabor Builders was extremely reliable and efficient. At no time was it necessary for me to prod them or call them because they were not timely. Their men were always pleasant to work with, neat in appearance and were excellent mechanics.
Mt. Tabor did all the framing, trim work inside and out, roofing, installation of all windows and doors and hardware. They also have close association with a number of subcontractors that can do all phases of construction and will contract to do a "turn key" project if requested to do so. I designed this home, and am a retired commercial builder and developer and because of this background have had many years of contact with the construction industry. Mt. Tabor provided me with the products above mentioned with diligence and satisfaction. My design was a very complex one as far as framing was concerned and was handled expeditiously by Mr. Eby's men without any problem.
I highly recommend this firm for any type of construction, be it residential or commercial. They are pleasant to deal with and their quotations for the work to be performed are detailed and understandable. Their follow through with the necessary paper work and billings during construction are also in order and easily understood.
Please feel free to call me if you need to discuss Mt.Tabors' qualifications.