Mt. Tabor Builders is a team of design and construction professionals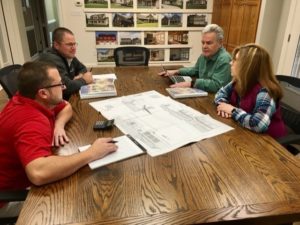 Each construction team member is dedicated to understanding what a client wants and delivering that in a professional manner. From the start, you will meet with the owner and lead designer. They will continue to be part of the process right through the end. They will consult regularly with you the owner and with the construction foreman.
The team is committed to making sure each client has the best building experience.
Willie Eby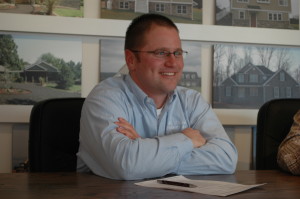 Willie Eby is a Hagerstown native who has been in the local building and construction industry since his teenage years. He started with his father's company — Henry Eby and Sons — in 1990 and then went full-time in 1993. He spent the next 8 years learning every aspect of the building industry, including the craftsman and business side.
Willie then started Mt. Tabor Builders, Inc. in 2001. After working as primarily a framing subcontractor on other projects for a few years, Willie grew the business into a full-service general contracting company. Today, Mt. Tabor Builders, Inc. is a highly-respected custom home builder, which also oversees remodeling and renovation work; light commercial work; additions; and outdoor living spaces. Mt. Tabor serves customers throughout the Western Maryland and West Virginia panhandle.
Royce Eby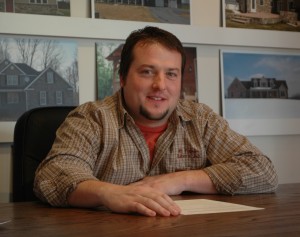 Royce Eby was the first employee of Mt. Tabor Builders Inc. in 2001. Since then, Royce started the in-house company called Eby's Drafting and Design Service.
Royce spends a great deal of time working with my customers to get their project designed just the way they want it, AND get it finished in a timely manner.  He uses a cad program, so making changes is a very simple task.  His business motto is "Design it YOUR Way!"
He has years of construction and design experience, so he can understand a project from start to finish.

Visit Royce's website to learn more about his design skills!
We specialize in building mountain homes and vacation houses, which you can read about in this blog post. We also do major renovations, such as creating home offices, in-law suites, etc… Click here to read our Home Show blog post.
MTB Windows & More Home Improvement Projects
If you are needing home improvements like siding, roof replacement, upgrading exterior doors or replacement windows, contact our sister company MTB Windows and More at this link.
Our Clients Say...
From Linda Domer
I love my new kitchen and the work you have done. The more I use it, now that I'm settled in, the more I really like it, as does everyone who has come up to see it. Thanks again.