Mt. Tabor Builders is a team of design and construction professionals.
Each construction team member is dedicated to understanding what a client wants and delivering that in a professional manner. From the start, you will meet with the owner and lead designer. They will continue to be part of the process right through the end. They will consult regularly with you the owner and with the construction foreman.
The team is committed to making sure each client has the best building experience.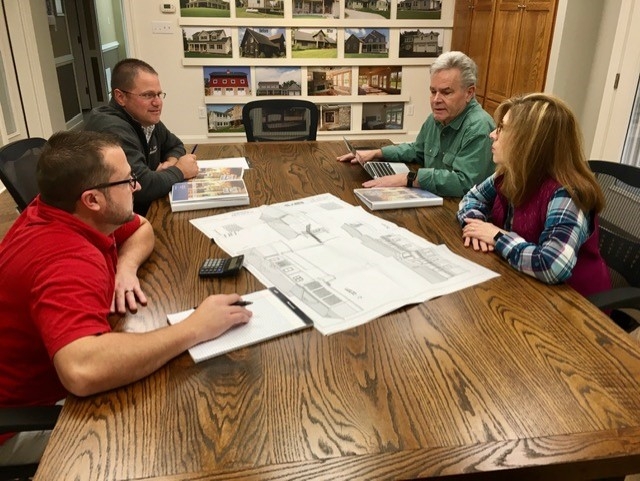 Willie Eby
Willie Eby is a Hagerstown native who has been in the local building and construction industry since his teenage years. He started with his father's company — Henry Eby and Sons — in 1990 and then went full-time in 1993. He spent the next 8 years learning every aspect of the building industry, including the craftsman and business side.
Willie then started Mt. Tabor Builders, Inc. in 2001. After working as primarily a framing subcontractor on other projects for a few years, Willie grew the business into a full-service general contracting company. Today, Mt. Tabor Builders, Inc. is a highly-respected custom home builder, which also oversees remodeling and renovation work; light commercial work; additions; and outdoor living spaces. Mt. Tabor serves customers throughout the Western Maryland and West Virginia panhandle.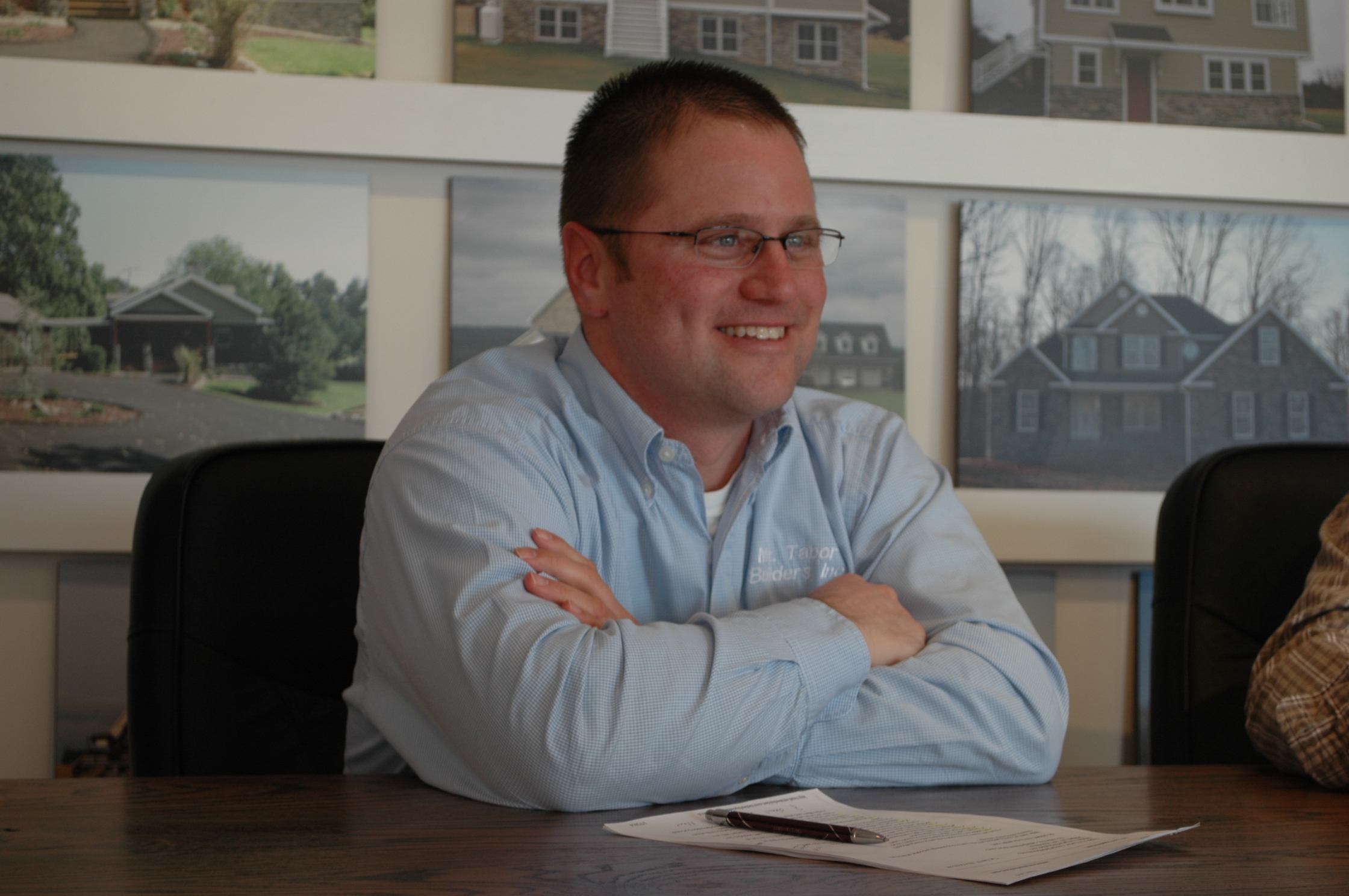 Royce Eby
Royce Eby was the first employee of Mt. Tabor Builders Inc. in 2001. Since then, Royce started the in-house company called Eby's Drafting and Design Service.
Royce spends a great deal of time working with my customers to get their project designed just the way they want it, AND get it finished in a timely manner.  He uses a cad program, so making changes is a very simple task.  His business motto is "Design it YOUR Way!"
He has years of construction and design experience, so he can understand a project from start to finish. Visit Royce's website to learn more about his design skills!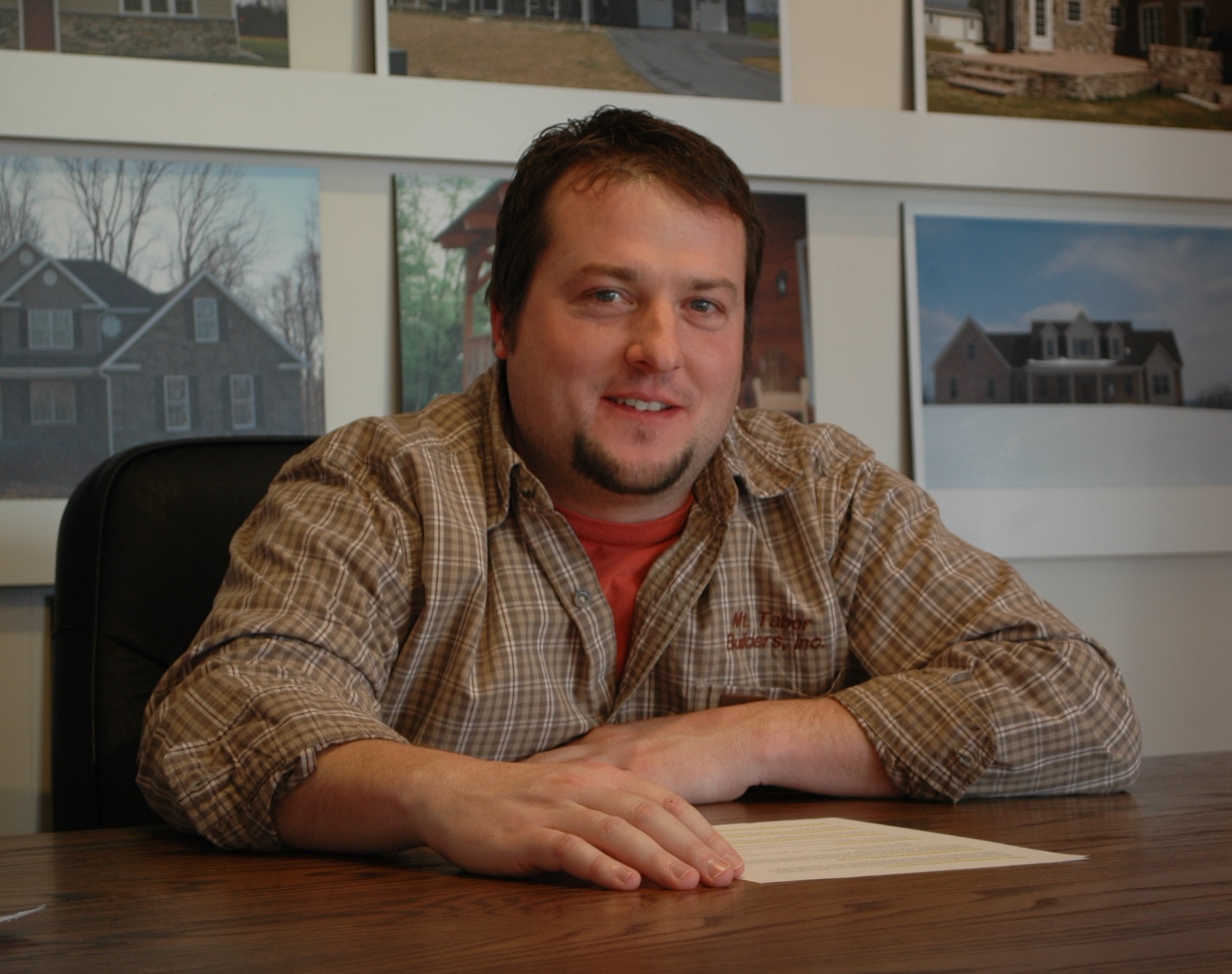 Looking for a Custom Home or Vacation Home in the Mountains?
We specialize in building custom homes and second homes — or mountain homes — which you can read about in this blog post. We also do major renovations, such as creating home offices, in-law suites, etc…Our building experts can also create more space in your current house, with a major addition.
Click here to read our our blog posts about our work (mountain home blog post). You can click here to see our Portfolio of construction projects for ideas for your future home. We display pictures of our homes in our Clear Spring, MD office. You're welcome to stop by during normal business, Monday – Thursday. Friday is by appointment only.
Mt. Tabor Builders Handles All Types of Home Improvement Projects
Home improvement projects are what the Mt. Tabor building professionals do when not building custom homes. They are the experts at remodeling kitchens and bathrooms, or any other part of your home. They are also specialize in building additions and, finishing basements and bonus rooms. You can also count on them to do expert roof replacements and installing replacement windows.
Home improvements are not just under the main roof. Decks, patio and luxury outdoor living spaces are well within their capability. Read our latest blog on Mt. Tabor's home improvement work. Garages — attached and free-standing — also provide additional space and add value to a property.
Contact us here to discuss your home improvement project.
Our Clients Say...
From Aaron & Christina, Clear Spring
Terry (Mt. Tabor's foreman) was great! He was the guy that was here all the time. And Willie (Mt. Tabor's owner) answered all of our questions and made the project a seamless experience. We are extremely happy with our new home.