River front home is a showcase of Mt. Tabor building experts.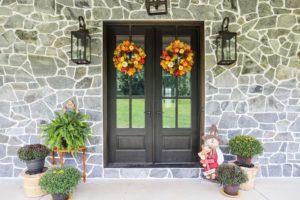 The banks of the Potomac River are a great setting for a dream home. Mt. Tabor Builders recently completed such a "forever home" for a client that needed professional design and expert building services.
"Our client came to us with a dream to retire and build their forever home away from the hustle and bustle of the big city,"
said Brad Turner, Mt. Tabor sales manager.
"Royce (Eby) of

Eby's Drafting and Design Service

(
Mt. Tabor's in-house design company
) put their ideas on paper and we brought it to life."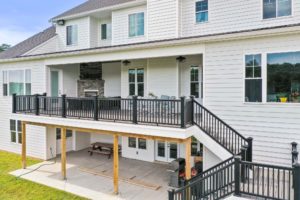 He said the family wanted plenty of interior space and direct access to the iconic river. The five-bedroom, four-bath dwelling is just a short stroll to the water and the elaborate deck offers a perfect vantage point when they just want the view.
Contact Mt. Tabor for Your Building Project
Contact the Mt. Tabor
 office today to schedule a meeting to discuss your building plans. You can also connect by calling
301-766-7161
or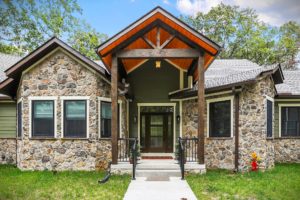 emailing 
info@mttaborbuilders.com
.
Mt. Tabor's building pros can design and build custom homes, major additions and outdoor living spaces. They also finish basements and can remodel entire living spaces. Click on the links above to see photo galleries for each.
All you need is an idea of what you're dreaming about, and the design team will turn that dream into a drawing. Within months that drawing will be a reality. And the Mt. Tabor Builders team will strive to make the process as easy and stress-free as possible. That experience has led to testimonials like these:
"From the first meeting, we had the idea, but they (Willie and Royce Eby of Mt. Tabor) guided us into exactly what we wanted. They took what we had and made some suggestions and adapted some things that enveloped our ideas. Shawn (Mt. Tabor Foreman) was always available to meet and talk about the tweaks being made to the project. All around from start to finish, it was an excellent experience." – Anne Marie, Williamsport, MD

"I had all these crazy ideas and they never said, 'no.' Willie (Eby), Royce (Eby) and all of the Mt. Tabor guys are easy to work with and down to earth. They were so close to us and made it very convenient to meet them at the house for regular meetings." – Burma, Clear Spring, MD