Mt. Tabor offers clients design services as part of their custom home packages.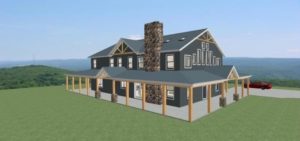 When people talk about building their "dream home," they are talking about a custom home that meets all of their needs AND most of their wants. Every custom home starts with a great design. And every great design is one that can be built by a quality builder. The result of this formula is a custom house loved by the homeowner of that "dream home." The construction professionals of Mt. Tabor Builders have built many dream homes around the Tri-state area.
Willie Eby started Mt. Tabor as a full-service builder in 2001, because he wanted to serve clients well and offer something more than "templated homes." That includes meeting every need in the custom home building process.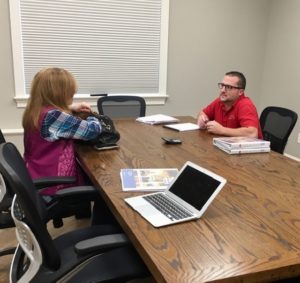 "We just like to meet people, answer their questions and talk with them from a relaxed, no pressure approach" says Willie, of starting the building process. From that meeting, design ideas start to take shape. The design phase is crucial to the success of the project. It also helps move homeowners from the "nervous start" of the race to the "runners high" of being on their way to something exciting. That something is their dream home to create many great memories.
"If you're looking for a custom home builder, make sure they have a draftsman on staff," advises Brad Turner, Mt. Tabor Sales Manager. "Every house that we build is completely custom. Mt. Tabor has never built the same house twice." That truth draws many people to their Clear Spring, MD office.
Creating the Story of Your New Home
The company's in-house architectural service — Eby's Drafting and Design — is headed by Royce Eby. He's also the most-tenured employee of Mt. Tabor, designing homes and additions in the Tri-state area for over two decades. Click this link to see a portfolio of his design work.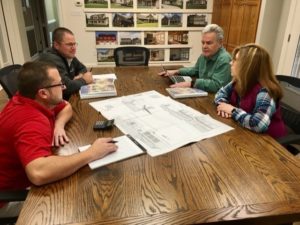 The design phase brings together the major details of the building project, using the client's budget. Once the house plans are complete, a cost estimate can be calculated. Royce, says all the details will be outlined in a client spec book. This is a 10- to 14-page document, also known as "the story of your custom home."
"This covers all the details in the building plan from A to Z," says Royce. Once the spec book is complete and agreements are signed, the building process can begin. This process includes bank approval; securing of permits; and then starting the site work.
Contact Mt. Tabor to Discuss Your Custom Home Idea
If you would like to talk about your custom home or other building project, click here to contact Mt. Tabor online or call the Clear Spring, MD office at 301-766-7161.  Click on this link to see Mt. Tabor's gallery of construction projects.
"From the first meeting, we had the idea, but they (Willie and Royce Eby of Mt. Tabor) guided us into exactly what we wanted. They took what we had and made some suggestions and adapted some things that enveloped our ideas. Shawn (Mt. Tabor Foreman) was always available to meet and talk about the tweaks being made to the project. All around from start to finish, it was an excellent experience." – Burma Miles, Clear Spring, MD.