It's Energy Awareness Month. Are you aware how much energy you are using and how much you could be saving?
This is a great time of year to take an "energy inventory" around your home and in your life. Using energy wisely makes sense for the planet and for your monthly budget. Turning out lights in unoccupied rooms and keeping the thermostat at a comfortable temperature is a good start. Another easy change is replacing traditional light bulbs with LED bulbs. However, you may want to consider some home upgrades that could payoff big in the long run.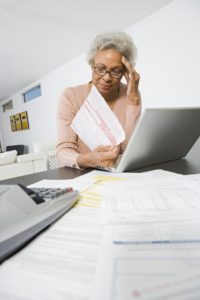 Do you remember how much your electric bill was during the hottest months of summer? How much was your electric, gas and/or oil bill last heating season? We know those can be painful memories, but now is a great time to make a change. You will sleep better, and maybe even a little warmer. There are things that you can do and some things for which you'll likely need a professional. Here is a great article on the top 10 things to do to save energy around the house.
Obviously a big aspect of saving energy is about keeping the inside air in and the outside air out. Most air leaks happen around windows, exterior doors and through top floor ceilings that aren't well insulated.
The energy and home improvement experts at Mt. Tabor's sister company, MTB Windows & More, can help with these upgrades. Such improvements may save you up to 30 percent on utility bills. Our consultant can meet soon and help you start saving energy before the worst winter weather arrives in the Tri-state area.
Want to Build an Energy Saving Home?
If you want to build an energy-efficient home, we at Mt. Tabor Builders, Inc. would like to meet with you and discuss your building project. We have built primary home and vacation homes throughout West Maryland and West Virginia for decades. Click on this link to see Mt. Tabor's gallery of projects and here to read our blog post on housing styles.
Contact Us to Start Saving Energy Sooner Rather Than Later
To schedule a meeting to talk about your future energy-efficient, custom home, contact us here or by calling our Clear Spring, MD office at 301.766.7161. You can also email our office staff at info@mttaborbuilders.com. We also build major additions, do complete renovations and build outdoor living spaces.
Contact MTB Windows & More online today if you want to talk about upgrading your home's energy efficiency. MTB's core service area includes the greater Hagerstown, Greencastle, Martinsburg or Frederick County, MD areas. If you prefer to call, we can be reached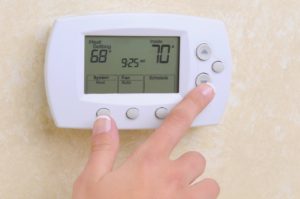 in our Clear Spring office at 301.766.7161.
MTB and Mt. Tabor use top-quality building materials. Our choice for replacement windows is Andersen Windows, because they help insulate a home so well AND add a layer of security. Security is also a key feature of the great-looking exterior doors made by Therma-Tru.