The professionals at Mt. Tabor Builders have built many different styles of custom homes in the Tri-state area. What style do you want to build?
There are many styles of custom homes. Most people know what they like and don't like. Chances are, the one that you like has been built by these professional builders, with three decades of experience. Do you like a rustic log home? Do you prefer

an elegant Victorian? How about a stately Colonial?
The good news is that no matter what style of custom home you like, Mt. Tabor can design and build it for you. Included in the design is good advice that comes with experience. They invite lots of client input, but they will make suggestions so you get the house you can call a dream home.
Below are some popular styles of custom homes, with pictures of Mt. Tabor-built dwellings.
Custom Home Styles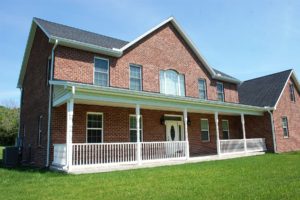 Colonial Home — It's history dates back to the founding of our country. Colonial homes usually have two or three stories, fireplaces, and brick, wood and/or siding exteriors. The classic floor plan has the kitchen, dining room and living room on the first floor and the bedrooms on the second floor.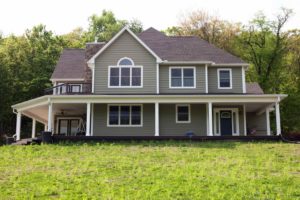 Victorian Home — This home is named for the era (Victorian – 1840 – 1900) when the architecture was introduced and most popular. These homes are known for romantic detail and abundant detail. Victorian homes often feature a steeply pitched roof and an asymmetrical facade with a partial or full-width front porch.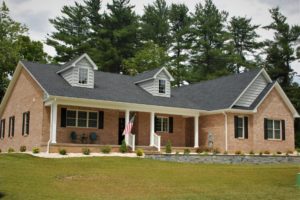 Cape Cod — This home is one of the oldest in the U.S., dating back to 1675. The Cape Cod had a resurgence in the 1900s and is still popular today. The dwelling typically is one and a half stories. This style features a steep roof line and dormers. The capes often feature detached garages, but contemporary versions often have attached garages.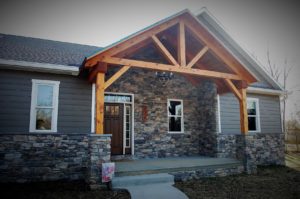 Craftsman-style Home — This house style dates back to 1905. Originally designed as a bungalow, the style has morphed some, but still features a cozy feel and lots of exposed wood. The exterior often has a low-pitched roof, with wide eave overhangs, exposed roof rafters, decorative beams under the gables, and porches framed by columns.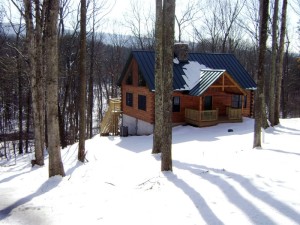 Log Home — This one is self descriptive. It's a staple of the early U.S. Today's Log Home still retain a rustic feel, but are more luxurious than the one-room versions that once littered The Plains of the old west. The layouts tend to favor those of the Cape Cod, mentioned above.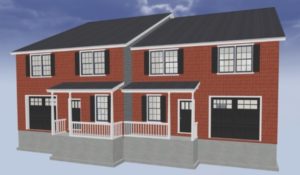 Duplex — We build duplexes for many wanting to invest in real estate. The building can be two rental properties, or the owner can live in one side and rent the other. The positive cash flow from the rental side often offsets the amount needed out of the owner's pocket for the mortgage.
To see our entire gallery of custom homes, click here.
Contact Us About Building a Custom Home
To schedule a meeting to talk about your future custom home, contact us here or by calling our Clear Spring, MD office at 301.766.7161. You can also email our office staff at info@mttaborbuilders.com. We also build major additions, do complete renovations and build outdoor living spaces.