Everyone at Mt. Tabor Builders hopes you and your family have a fun and safe Labor Day weekend!
Labor Day is the unofficial end of summer and the start of the busy Autumn season. We know this makes some people sad (students), while other people (parents and those who hate the heat) have been anticipating this time of year for months. No matter your perspective, the Mt. Tabor staff members hope it was a great Summer and hope the Fall is even better. Then, of course the holidays will soon arrive. But let's not get too ahead of ourselves.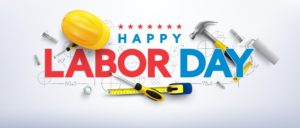 Mt. Tabor's professional builders love working on custom home projects and home improvements during the cooler months. Other things they love are trivia questions and great feedback about their work, because it is a labor love. Below are some great facts about the Labor Day holiday and comments from a happy client.
Most people know that Labor Day in the United States is celebrated on the first Monday in September. It used to be the last hurrah before the school year started. However, many might not know it honors the American labor movement. This movement brought strength, prosperity and well-being to the country as it was booming in the late 19th Century.
This year's Labor Day holiday is Monday, September 5th.
Trivia Facts About Labor Day
* The first ever Labor Day celebrated in the U.S. was on September 5, 1882 in New York City, which was planned by the Central Labor Union.
*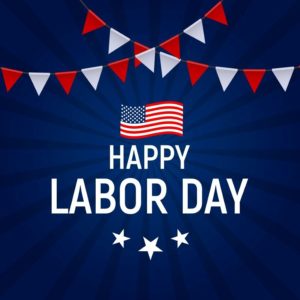 The first state to celebrate Labor Day was Oregon. The legal holiday was celebrated in 1887.
* Labor Day was made a National Holiday by Grover Cleveland when he signed an act in 1894, making it a federal holiday.
* Before Labor Day act was passed, an average workday was 12 hours long, seven days a week, even for children of age 5.
Quotes About Labor Day
"The artist is nothing without the gift, but the gift is nothing without work." – Émile Zola

"The highest compliment that you can pay me is to say that I work hard every day, that I never dog it." – Wayne Gretzky

"Opportunity is missed by most people because it is dressed in overalls and looks like work." – Thomas Edison

"Nothing ever comes to one that is worth having except as a result of hard work." – Booker T. Washington
Nice Words About Mt. Tabor's Labor
We love to hear great feedback about our work. It makes us feel good, because we know that we have met and exceeded expectations. Here are a few words from Anne Marie:
"From the first meeting, we had the idea, but they (Willie and Royce Eby of Mt. Tabor Builders) guided us into exactly what we wanted. They took what we had and made some suggestions and adapted some things that enveloped our ideas.

Sean (Mt. Tabor Foreman) was always available to meet and talk about the tweaks being made to the project. All around from start to finish, it was an excellent experience."

– Anne Marie of Williamsport, MD
Contact Mt. Tabor for Your Construction Project
If you would like to talk about a custom home, an addition, outdoor living space, basement buildout, etc.…, click here to contact Mt. Tabor online or call Mt. Tabor's Clear Spring, MD office at 301-766-7161. Click on this link to see Mt. Tabor's gallery of construction projects.