Summer is officially underway and the July Fourth holiday is just a week away.
Summer is here and it's a great time to enjoy family, friends and fireworks. Please be careful while enjoying all of the above. The U.S has a rich history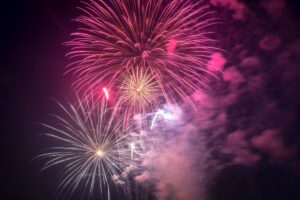 going back to it's humble beginnings more than 250 years ago. Below is a brief summary of those days leading to independence.
Here is a list of July fourth events in the greater Hagerstown, MD area.
Summer Meetings for Building Projects
Most think "vacation plans" when summer rolls around. Others, such as existing or soon-to-be homeowners, think about projects — large and small. Just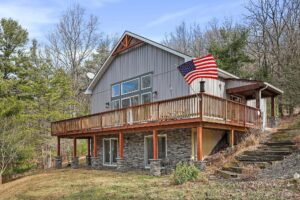 know that the building professionals at Mt. Tabor Builders have the same thoughts running through their minds. They would love to talk with you about your building plans and dreams.
Mt. Tabor has nearly three decades of experience building custom homes and major additions in the Tri-state area. They also do major renovations and every kind of home improvement project, including roof replacements and installing replacement windows. They use Andersen Windows for their replacement window projects. Mt. Tabor uses the GAF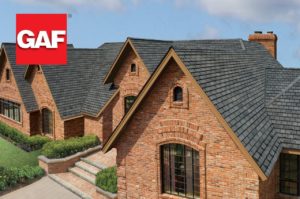 Shingle System in their roof replacements. Here is a blog post about their roof work and this superior shingle system with a great warranty.
Click here to contact Mt. Tabor's Clear Spring, MD office today to schedule a meeting to discuss your home improvement need or custom home project. You can also connect to a Mt. Tabor representative by calling 301-766-7161 or emailing info@mttaborbuilders.com.
The Mt. Tabor team has decades of experience finishing spaces, building major additions, designing and building outdoor living spaces, and building custom homes.  You can click on these links to go to the company's custom home, major addition and outdoor living space photo galleries.
"We still love our beautiful home. This is because of your excellent work, your faithful work ethic, and your patience! These attributes made our building experience great." – J. Unger, Martinsburg, WV
The History of Independence Day
On July 4, 1776, the thirteen colonies claimed their independence from England, leading to the formation of the United States. The colonies and England had already been at odds for a year when the colonies convened a Continental Congress in the summer of 1776. Richard Henry Lee of Virginia presented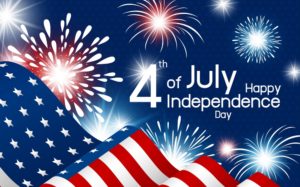 a resolution in a June 7th session in the Pennsylvania State House. That resolution included these now-famous words:
"Resolved: That these United Colonies are, and of right ought to be, free and independent states, that they are absolved from all allegiance to the British Crown, and that all political connection between them and the State of Great Britain is, and ought to be, totally dissolved."
These words led to the drafting of a statement presenting to the world the colonies' case for independence. Members of the committee included famous patriots John Adams of Massachusetts, Benjamin Franklin of Pennsylvania and Thomas Jefferson of Virginia. The task of drafting The Declaration of Independence was given to Jefferson.
On July 1, 1776, the Continental Congress reconvened, and on the following day, the resolution for independence was adopted by the colonies. The Declaration was officially adopted and ratified on the afternoon of July 4.