A new trend seems to be developing in the real estate world of Western Maryland: complete rehabilitation projects of existing homes.
"I'm not sure exactly why this has become so popular," states Willie Eby of Mt. Tabor Builders, Inc. in Clear Spring, MD. "We're still getting plenty of requests to build new homes, but all of a sudden people are asking us to quote costs to completely renovate the home they are living in."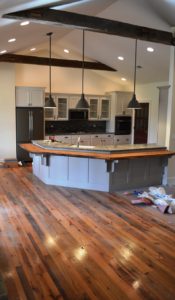 Some experts believe the trend is due to the current financial climate combined with the real estate market in the Greater Hagerstown, MD area. With housing values slowly creeping back up, homeowners are feeling they want a change, but not one that requires seeking a new mortgage and/or a change in location. This could also be due to the fact that stock market gains have been steady, while the housing market has had only small gains in the areas west of Frederick, MD. This may make people feel confident in spending liquid assets, without making the bold move of jumping into the housing market.
Several of Mt. Tabor's most recent inquiries of total rehab projects involved special circumstances surrounding the owners, explains Willie.
Several families had catastrophic events that forced them to decide to have to either scrap the property or rebuild with what was left. Both decided to rebuild. One family had gained control of the grandmother's house. With the new owners having a deep sentimental connection to the property, they still wanted to make changes to the inside to make the home their own space.
Another such contract was with a gentleman who lived across from his family business. The location was perfect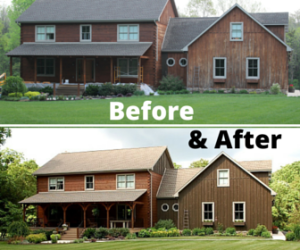 for being close to the business that is his livelihood, but he wanted to update the older house to have the look and feel of a new home. The only way to do this, and keep his commute to several minutes on foot, was to invest money into his own property.
According to information gathered by reps from a local building materials supplier, the major rehab trend will continue at a double-digit pace for at least the next few years. The reps believe that complete kitchen and bath overhauls will lead the way, with common space living areas being the focus of updating and expanding. These areas often get updated and connected to major additions to provide more square footage to gathering areas.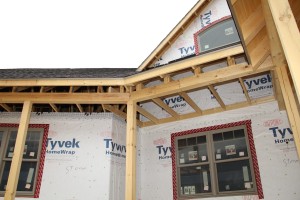 Another area of renovation is in replacement windows and exterior doors. The building supply spokesmen say that many dwellings built during the housing boom of the early 2000s have windows and doors that are now failing to do an adequate job of keeping heat, cold and noise outside. They add that many superior-quality replacement windows and doors are now available and provide a functional and aesthetic upgrade, adding "curb appeal."
If you have some questions about rehabbing your house or building a major addition or a new home, contact the Mt. Tabor office by clicking here or call their Clear Spring, MD office at 301-766-7161 to schedule a meeting.