Visit Us at the Home Show and Let's Talk About Your Dream Home
Dreams can come true. The professional builders at Mt. Tabor Builders know this to be true, because every year, they meet people at the show and help them move forward with their dream. Sometimes that dream is to build a new home. Sometimes that dream to remodel or upgrade their existing home. That was the case for one young couple – Joanna and Donnie.
"We went to the home show and we met Royce (Eby of Mt. Tabor) and immediately felt comfortable. We loved the way they communicated and that's why we went with them," said Joanna.
She said that up until that point, they were frustrated with builders who just wouldn't follow up to the point of closing the deal.
"I think, maybe because we're younger, they didn't take us seriously," she added.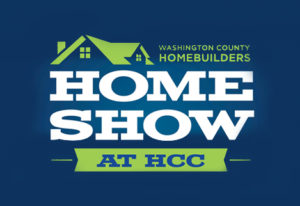 The couple owned a rancher in Williamsport and had purchased a piece a property close buy. Their desire was to build a duplex on the property for rental income and then stay in the rancher. The result of the conversation was a contract to build the duplex and a contract to finish the basement in their existing home. The finished basement includes a family room, office and full bath.
All of this started with meeting and talking at the Home Show.
"We just like to meet people, answer their questions and talk with them from a very relaxed, no pressure approach" says Willie Eby, owner of the Clear Spring-based construction and home improvement company. The Mt. Tabor team has been a regular participant at the wildly popular two-day show. This year's show is again at Hagerstown Community College, on March 7th and 8th.
The show is a great opportunity to "interview" builders, designers and other building professionals. Mt. Tabor's Lead Designer Royce Eby encourages folks to bring pictures and lists of desires in a project to the conversation. Of course, those discussions can take a deeper dive into what can and will be accomplished at a later date.
Over the last three decades, Mt. Tabor has built many different styles of homes throughout the Tr-state area. Images of many of these can be found in our online gallery. Just go to mttaborbuilders.com/portfolio/ to see craftsman-style homes, log homes, colonials, cape cods and more.
In addition to building custom homes, the Mt. Tabor team is comprised of experts in renovating existing homes; adding major additions and in-law suites; finishing basements; and building outdoor living spaces. With warmer weather on the way, that perfect addition may not have walls, but rather the open air with the night sky for a ceiling.
No matter the project, please plan to stop by our Home Show booth and talk with us.
The Home Show's Saturday hours are from 9 a.m. to 5 p.m. and Sunday from 10 a.m. to 4 p.m. Admission is just $2 for adults. Children 12 and younger are free.