Meet with the Mt. Tabor Builders' team on March 4th or 5th
The decision to build is an exciting one. Building a new home opens up so many future possibilities, including decorating and hosting family and friends. Adding a major addition can bring about similar feelings as you work with a contractor to add needed square footage. This process helps the homeowner watch as the home they like grow into the home they love. Even adding an outdoor living space can completely change how you feel about the place where you do life.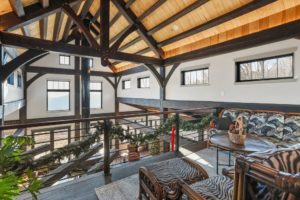 Choosing the right builder plays a major part in the experience and the final outcome.
"We know that building a house or a major addition can be stressful for people, and we just want to make sure that they don't have to wonder if they can trust us," says Willie Eby. The president of the Clear Spring, MD-based Mt. Tabor Builders started the company to serve clients with integrity.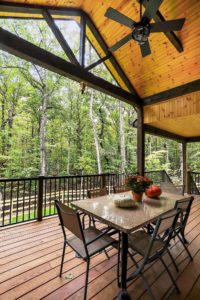 "We build and keep that trust by doing what we say we will do and by talking to them, making sure they know what's going on the whole time."
The company is in its third decade of designing and building custom homes, and major additions. They also construct decks, patios, other outdoor living spaces and garages. On the home improvement side of the building process, they renovate homes and finish basements.
If Mt. Tabor's experience isn't enough to convince you, consider some of the comments from past clients.
Mt. Tabor Client Testimonials
"From the first meeting, we had the idea, but they guided us into exactly what we wanted. They took what we had and made some suggestions and adapted some things that enveloped our ideas. All around from start to finish, it was an excellent experience." – Anne Marie D.
"After spending three years contemplating a renovation to my home and with my budget in mind, I attended the Hagerstown Home Show…. I happened to come across the booth for Mt. Tabor Builders…. Willie and Royce (Eby) presented drawings, made changes we wanted and thoroughly walked us through a contract and answered every question imaginable. The resulting renovation is fantastic and the entire Mt. Tabor team including their employees and subcontractors were professional and very respectful of the timeline and property." – Bill M.
"I love my new kitchen and the work you have done. The more I use it, now that I'm settled in, the more I really like it, as does everyone who has come up to see it." – Linda D.
2023 Home Show Details
The Home Show takes place Saturday, March 4th from 9 a.m. to 5 p.m. and Sunday the 5th from 10 a.m. to 4 p.m. Admission is just $2 for adults and free for children 12 and younger. As in years past, the event will be held at Hagerstown Community College's Athletic Recreational Community Center (ARCC). That address is 11400 Robinwood Drive in Hagerstown, MD.
Schedule a Meeting with Mt. Tabor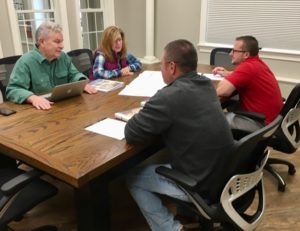 If you're unable to meet with Mt. Tabor at the Home Show, click here to to schedule a meeting about your building project. The Clear Spring, MD office can also be reached by calling 301-766-7161. 
Click on this link to see Mt. Tabor's gallery of construction projects. Those projects include custom homes, major additions, outdoor living spaces and complete renovations. Mt. Tabor's building professionals can also handle all home improvement projects.