The Christmas season is here and it's time for shopping, planning parties and decorating the house.
We love this time of year. The chill in the air and the anticipation of Christmas, along with a new year and new beginnings.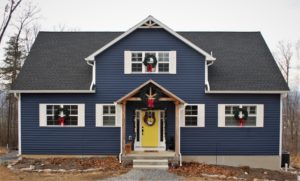 Even in the time of quarantine and social distancing, we hope you can safely spend time with friends and family. Below are some suggestions for making the the best of the holidays.
And, while planning your Christmas gathering this year, are you dreaming of hosting one in a new home in 2021? If so, schedule a meeting to discuss your dream home by calling the Mt. Tabor office at 301-766-7161 or emailing info@mttaborbuilders.com. You can also send us a message through the Mt. Tabor contact form on this site.
Decorating the House & Planning a Christmas Party
Click here to read all about planning the perfect Christmas party. The article includes a checklist of important ideas for your party, including theme suggestions. It also includes great party games and activities like gift relays, gingerbread house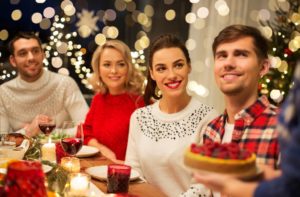 competitions and karaoke. Just imagine an evening of eggnog and song. It will an event that will be remembered for many years.
But before the guests arrive, the house should look festive. For some, putting us Christmas decorations is a labor of love that results in a proud homeowner lighting up the house and neighborhood. For those who think of it as just labor, here are some suggestions to make it easier this year. It could be as easy as hanging some fresh wreaths or wrapping a bicycle with Christmas lights and parking it by the front door.
This article has some great ideas for easily decorating the interior. These simple ideas will make guests think you have been planning this gathering for months.
Be Safe While Shopping
The use of the word "safe" in 2020 has been more about keeping the COVID-19 virus at arms length, but the Christmas shopping season includes that and more. Yes, wearing masks, washing your hands and fighting the urge to touch your face are still important. In addition to that, make sure you are aware of your surroundings while helping Santa get stocked up for Christmas morning. One of the simplest things to keep to stay safe is to keep your package load light. Many packages can make a shopper vulnerable. Click here to read the top five ways to stay safe while shopping.
Christmas Quotes
"Peace on earth will come to stay, when we live Christmas every day." – Helen Steiner Rice

"Christmas is not as much about opening our presents as opening our hearts." – Janice Maeditere

"I will honor Christmas in my heart, and try to keep it all the year." – Charles Dickens
Have a Merry Christmas