We love nice words about our work in our client testimonials. Here are a few from construction projects we completed in 2017.
"After several years of searching and not finding the right house, we decided to explore the possibility of building. At the recommendation of a colleague, we made an appointment with Willie Eby at Mt. Tabor to learn about the process.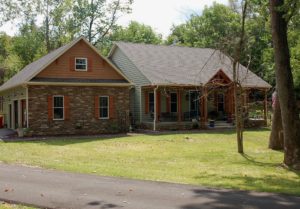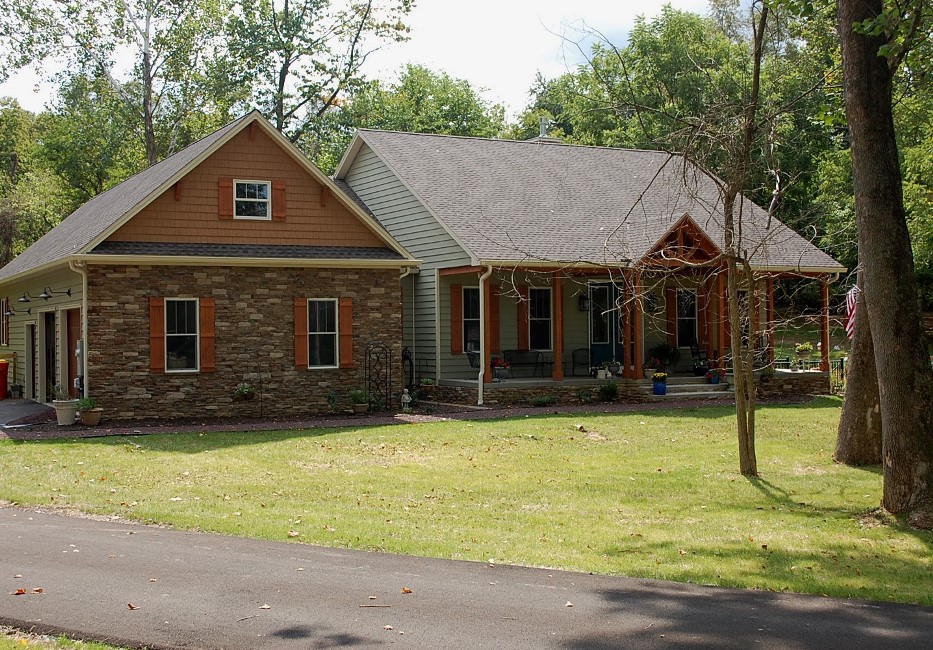 "We brought a picture with us of a floor plan that we thought might meet our needs, and several pictures of how we would like the house to look. We had a wonderful experience talking about all of the options and felt comfortable with Mt. Tabor from the beginning. Willie worked with us to acquire the perfect piece of property and, along with (Mt. Tabor designer) Royce Eby, helped us design a custom home that both met our needs and reflected our style.
"The building process took about nine months. We had a wonderful relationship with our building superintendent, Shawn Smith, who kept us informed throughout the build and assisted us with the many decisions that needed to be made. We enjoyed the entire process and had a lot of fun. Most impressive were the subcontractors that work with Mt. Tabor. We found them to be good craftsmen and good people. Everyone we worked with — the bank, appraisers, subcontractors and various suppliers — all commented about the high quality of Mt. Tabor's work. We really couldn't be more pleased."
Steve and Debbie S., Sharpsburg
Here is another nice comment from Glenn M. of Hagerstown.
"We had an old deck on the back of our house that was here when we moved in.   It was past its prime and needed to be replaced. I'm not a fan of wood decks and based on the architecture of the house, we wanted a porch and patio that looked like they were original to the house not an add on.
"We made several inquiries to builders via the internet and cold calls.  We decided to go to the home show and see who we could find.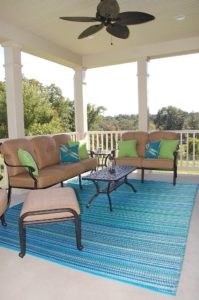 From the first contact with Mt Tabor, they communicated extremely well; were very punctual and organized and willing to do our project.  I had a good feeling right from the start.
"They provided extremely good communication of when they would be on site and what exactly would be done.  They accessed my property from the lower side, so as not to use my driveway and to minimize any burden due to construction. Also they used the cul-de-sac to stage the materials and equipment — even the Porta-Jon — with no impact to the neighbors.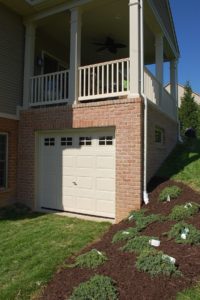 "I was pleasantly surprised by how well Mt Tabor communicated throughout the entire project and how well the finished product looked original to the construction of the house
"I had a vision for what I wanted and Mt Tabor absolutely made it come true.  Our project was not just a conventional porch we also had a room (shed) built underneath the porch.
"We feel like we have more living space about eight months out of the year, more storage space and less maintenance."
Contact Us
If you would like to become a client that could soon provide us with a testimonial of a good building experience,
click here to contact us online
or call us at our Clear Spring, MD office (301-766-7161) to schedule a meeting to talk about your dream home or addition.