Client testimonials are often the best way to measure the success of each project.
There are many parts of the construction process the Mt. Tabor building professionals find satisfying. Many clients are impressed with the initial approach. But ultimately the proof of success will be in the end result.
Mt. Tabor Builders founder Willie Eby will admit the initial meeting with a potential client is exciting, because the decision to build has been made. That means the construction project is now in motion. The process, while sometimes nerve-wracking for the soon-to-be homeowner, can have many positive moments for Eby and his team as they help clients through the obstacles and decisions along the way. But, after the keys have been handed over and the furniture is in place, it's the words of the satisfied clients that stamps "success" on the completed contract.
Here are some testimonials from one client who trusted the Mt. Tabor building experts and have moved in and one who has just started the process.
From Nazia and Zubaid of Inwood, WV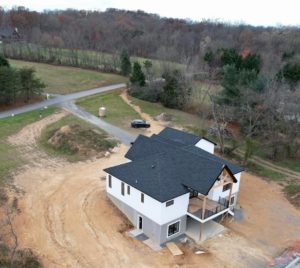 "Integrity was really important. Transparency was really important," says Zubaid, who also talked to former Mt. Tabor clients before choosing a builder.
Nazia was impressed with the communication and flexibility with Mt. Tabor's superintendent (Shawn), as she offered input on the kitchen design, which has a West Coast influence. "Shawn never told us 'We can't do that,'" Nazia says. "His response was 'We've haven't done that before but let me see.'"
Nazia says all of this added up to a building process that left her and Zubaid with the house they wanted and the experience they hoped for when they signed the contract.
"We've had some friends that went through a building process and were so done with their contractor at the end," Nazia adds. "We definitely did not feel that way."
From Bob and Robin of Greencastle, PA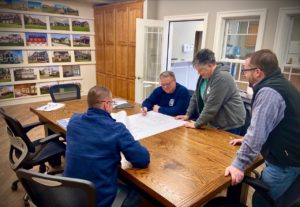 "We chose Mt. Tabor Builders for our new vacation home based on solid recommendations from family, our realtor and other reliable references. We're so glad we did. Our experience with Mt. Tabor has been extraordinarily positive so far. From our first meetings through the design and bid process, Willie and Royce Eby have been professional, friendly, helpful and, most importantly, communicative.
"Their work is top-notch, and they provide step-by-step details on what to expect as we move forward. We're looking forward to having Mt. Tabor construct our vacation getaway in the West Virginia mountains!"
Contact Mt. Tabor Builders for your building needs
A Mt. Tabor representative would enjoy meeting to discuss your building plans. If you have thoughts of building a custom home or adding a major addition or doing some home improvement in 2022, plan to meet soon. To schedule a meeting, click here or call Mt. Tabor's Clear Spring, MD office at 301.766.7161.