June is here, bringing summer fun to your home and yard.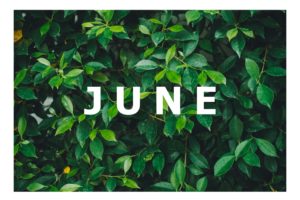 June is here and summer has unofficially begun. Pools are open, schools are closed and many families are on the road to a vacation. Prior to the official start of summer (June 21st), there are a few other celebrations to honor your country and your dad. Tuesday, June 14th is Flag Day and five days later dads will be honored. Father's Day on June 19th is a great time to buy dad a great gift or to enjoy a fun activity with him. These links should provide some ideas to make dad feel special on his day.
The staff at Mt. Tabor Builders in Clear Spring, MD wishes all the dads a great Father's Day!
June is also National Safety Month. Make sure dad remains injury-free by hiring a professional builder to handle the home improvement project he has been talking about doing for several years. Lacerations, fractures and punctures are among the top injuries from homeowners doing their own work, according to this 2022 article. The best way to stay safe is to hire a licensed contractor with a great reputation — like Mt. Tabor — to do the work while you enjoy a summer vacation.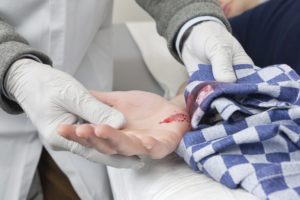 From the article mentioned above:
Have you ever been injured doing home improvement?
"Yes, I have been injured while conducting home improvement projects. I was on the top rung of my ladder, trying to reach the corner of the wall to paint. Suddenly, the ladder gave way, and I fell on my back. For the next couple of minutes, there was only darkness."
Mt. Tabor Builders Can Handle Small and Larger Construction Projects
What is your most pressing need that your current home doesn't satisfy? Do you need more space? Do you need a home office, because one or several family members are now working remotely? Has your family grown to the point of needing more living space? Your home may have the floor space, but you can't see it because of walls and lack of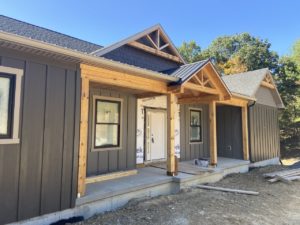 imagination. But don't feel badly, as it often takes professionals — like the Mt. Tabor designers — to envision it. The taking out or moving of some walls could make the difference in having what you need under the same roof.
Also, consider your unfinished space. The Mt. Tabor building pros have experience finishing off basements and attics into living space. Basements can provide that second living room or even an extra bedroom, which is perfect for older children. Basements can also be finished into a complete living space, for an in-law suite or even a rental "apartment."
Mt. Tabor can design and build major additions and outdoor living spaces. Decks and patios can add to your home's value and your quality of life. Such projects — adding indoor and outdoor living space — can help you limit clutter and maximize your investment. These home improvements also add value, which can make a big difference in your investment. Your should be considered a great asset for possible resale in the future.
Mt. Tabor has even helped families come back from the brink of disaster. Click on this link to see photos of a whole house rehab project after a devastating fire in Falling Waters, WV. Here is a link to another whole house renovation involved this log home in Western Maryland.
The History of Father's Day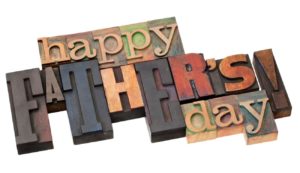 Father's Day first came to be on June 19, 1910, according to this History.com article. That was two years after a West Virginia church celebrated the fathers lost in a coal mining accident. This is considered the event that lead to the holiday now know as Father's Day, celebrated annually on the third Sunday of June. It wasn't until 1972 that it became a recognized holiday by the Federal Government. This was 58 years after Mother's Day was made a Federal holiday.
Father's Day Quotes
"Being a dad isn't easy…but when somebody does it right, it reminds the rest of us what a world-changing difference a good dad can make." – Andrew Blackburn

"No matter how small you were, when Dad said, 'love you,' you'd feel bigger than the sky." – Melvina Young

"The best gift a man can give to the world is to be a good father." – Renee Daniels
Contact Mt. Tabor Builders for Your Home Improvement Project
Contact us to discuss your home improvement or renovation project. You can call our Clear Spring office at 301-766-7161 or contact us here to schedule a meeting.
The professional builders at Mt. Tabor work throughout the Western Maryland area and nearby West Virginia. This area includes Hagerstown, Clear Spring, Hancock, Boonsboro, Smithsburg and Frederick County in MD. We even build mountain homes and vacation houses, just west of our office.
Click on this link to see Mt. Tabor's gallery of projects.