Replacement windows are one of the best ideas for upgrading your home and lowering your utility bills.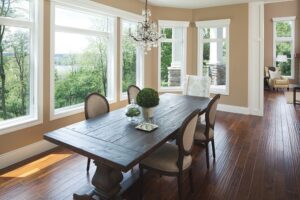 Many define an "investment" as something that puts money in your pocket. Having said that, replacement windows are an investment, because lower utility bills will put more money in a homeowner's pocket. The savings will pay for the windows and continue to save on the utility bills long after the windows are paid in full. Now is a good time to consider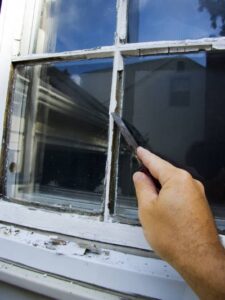 such an investment with temperatures starting to climb towards their peak in summer.
How much was your July 2022 electrical bill? How much was your January heating bill? After you search the files for these figures, remember that utility costs are NOT trending downward these days. If those numbers were higher than you would like, keep reading this post.
The July number was due in part to the cool air leaking around the old windows and hot air seeping in through the same gaps. This does not even take into account how inefficient the old windows are as a building product. New replacement windows are energy-efficient and can save between 10 and 14 percent on energy bills. The Tri-state area has months of highs in the 80- and 90-degree range, with winters generally in the upper 20s and low 30s.
Andersen Windows Can Make a Huge Improvement
Andersen was the first window manufacturer to be named an ENERGY STAR® Partner of the Year. What this means is that the product is well-made with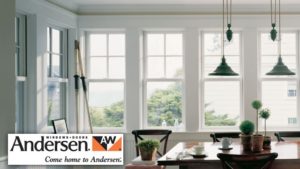 high-quality materials. After all, the design and materials are what separate the cheapest from the better building materials. Plus, Andersen windows come in many styles, to lower bills and upgrade the look of your home. These are the reasons that Mt. Tabor Builders use Andersen almost exclusively.
Quality installation is the second part of saving money with replacement windows. The Mt. Tabor home improvement experts are trained by the Andersen Windows installers. The quality product AND quality installation ensure these replacement windows will be as efficient as advertised. It also means the savings will add up quickly to pay for the upgrade. Within a few years, the additional savings will go to the household budget's bottom line.
Contact Mt. Tabor in Clear Spring to Discuss Replacement Windows
Click here to contact Mt. Tabor Builders to talk about your home improvement or custom building project. The Clear Spring, MD office can also be reached by calling 301-766-7161 or emailing info@mttaborbuilders.com.
Mt. Tabor can handle all home improvement, remodeling and custom home projects. Click here to read the many testimonials from nearly three decades of construction projects in the Maryland, West Virginia and Pennsylvania area.