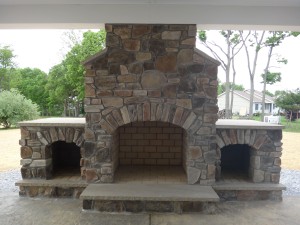 While Old Man Winter is staying WELL past his welcome, we think it is a great time to start thinking about summer. And, since we are custom builders, we think it is time to starting thinking specifically about outdoor living spaces. We think patios, decks, fire places, pergolas and such should be replacing snowflakes in the minds of people living in the Hagerstown area.
The professional builders at Mt. Tabor can help you plan that perfect place in your yard for nightly family gatherings or occasional parties with friends. Just imagine sitting in the cool night air, enjoying conversation and sounds of summer creatures in the background. This addition to your home can quickly turn it into a retreat from the pressures of the day.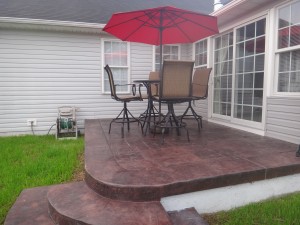 Many potential clients often ask if spending the money on an outdoor living space is a good investment in a home's value. In a word — YES! The Tri-state (Maryland, West Virginia and Pennsylvania) real estate market is moving in the right direction. Home owners – as well as investors – are again thinking about the ways to add value to their homes. It used to be as simple as upgrading the kitchen and baths or splashing on some new paint and installing carpet to get the best "bang for the buck." Those are all still good options, but the BEST way to add value now is to invest those dollars by adding or upgrading an outdoor living space.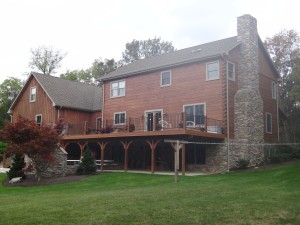 Yes, it is now the patios, decks, fireplaces and accompanying landscaping that offer the biggest payoffs, according to experts in the field.
The professionals at Mt. Tabor Builders know exactly how to help you turn your dream outdoor living space into a reality. They will inspect your current landscape and help you get the most from your budget. This will also maximize your investment for bigger payoffs down the road, while you enjoy entertaining in this great new space now and for years to come.