Outdoor living space trends for 2016 include new types of furniture and a trendy new color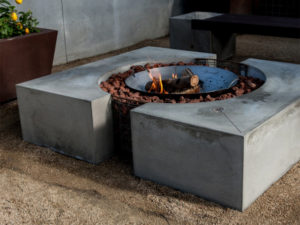 Like all things in the good ol' US of A, yesterday's "have to haves" quickly become the things that many people say, "I just can't look at that one more day." The same is true for the styles in today's outdoor living spaces. So whether you have a deck, hardscape patio, gazebo or full amphitheater in your yard, here are some of the things you want and DON'T want to stay current in 2016.
What's in: The "new" concrete patio accents; teak furniture; and the color aquamarine (blue/green).
What's out: Wrought iron furniture; high maintenance lawns; and floral patterns.
For the full article and in-depth details of what's hot and what's not, click here.
So whether you have an outdoor living space that needs upgrading or want to have a professional build one for you, contact us at Mt. Tabor Builders to help you with the planning and construction phases. Soon you will be gathering with family and friends under the stars and enjoying the summer evenings.
To schedule an appoint with us to talk about  an outdoor living project, just click here to contact us.