What is your New Year's Resolution? Do you want a new living space by this time next year? If so, contact us soon to talk about the change you want to make.
Do you want to build a home in the coming year? Or, are you happy with where you are and just want to remodel your home for a refresh of the living space? Mt. Tabor Builders has a design and build team with experience in constructing all styles of homes and renovating current spaces.
And while it is great to research plans, pictures and materials – including a list of priorities you want in your new home, addition or renovation – don't spend too much time doing so before meeting with a contractor, warns Royce Eby.
"When you search online, there is so much information and some of it is just not helpful," says Eby. Royce is the lead designer for the Clear Spring, MD-based Mt. Tabor.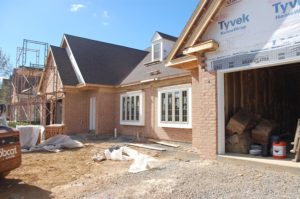 He mentioned specific information regarding insulation and solar power. Royce recommends doing "your homework," but then getting the expert advice of a trusted professional builder. He says a builder can tell you how those details fit or don't fit into the building plans.
A Builder's Advice
"Some of the stuff people find would just be a waste of money if we didn't advise them not to invest in them in their home," he added, speaking of certain solar applications where the equipment would break down before any real savings was realized.
Many of these same principals apply to someone adding a major addition or doing a whole house renovation. These types of projects — a great choice if you like your location, but want to upgrade your living space — sometimes have more limitations. However getting a builder's perspective can often open up ideas the homeowner could not imagine.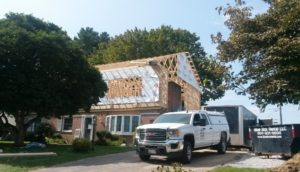 Eby's ability to take a homeowner's ideas and desires and transform them into renderings makes it easy to see the  finished project. This could be with opening up an enclosed space or adding an entire wing for more square footage.
This was the case for one Hagerstown family. The North End rancher no longer met the needs of the two medical professionals. Eby and the Mt. Tabor building team renovated some of the first-floor space and added a second floor. A large master suite, additional bedroom, office and bath were the result.
Contact Us
To find out more about Mt. Tabor Builders Inc. or to ask questions about building in 2019, contact the office here or call the Clear Spring office at 301-766-7161 to schedule a meeting.