Mt. Tabor is pleased to release our newly-designed website.  Please have a look around at our galleries to see samples of our work, get to know our team, and generally find out what we're all about. If you have any questions or would like to discuss possibilities for your new home, contact us today!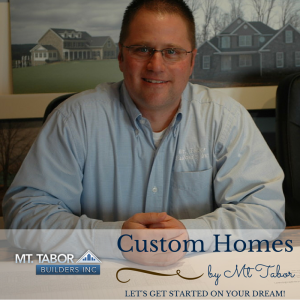 Mt. Tabor founder Willie Eby started with his father's company — Henry Eby and Sons — in 1990 and then went full-time in 1993. He spent the next 8 years learning every aspect of the building industry, including the craftsman and business side.
He then started Mt. Tabor Builders, Inc. in 2001. After working as primarily a framing subcontractor on other projects for a few years, Willie grew the business into a full-service general contracting company. Today, Mt. Tabor Builders, Inc. is a highly-respected custom home builder, which also oversees remodeling and renovation work; light commercial work; additions; and outdoor living spaces. Mt. Tabor serves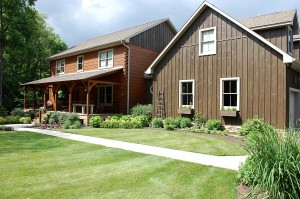 customers throughout the Western Maryland and West Virginia panhandle.
The professionals at
Mt. Tabor Builders specialize in building custom homes and major additions throughout the Tri-State area, including Hagerstown, Clear Spring, Hancock, Boonsboro, Smithsburg and Frederick County in MD.
If you would like to schedule a time to meet and discuss how our custom home building services can help you have a great start to the new year, please
contact us here
.
If you would like to call us at our Clear Spring office, just dial 301-766-7161.