Mt. Tabor Builders is celebrating 20 years of building custom homes in the Tri-state area.
Two decades ago, Willie Eby established a company with the goal of building quality homes and major additions. The foundation of the new company — partnering with clients to make the building process a smooth and enjoyable one — is still in place.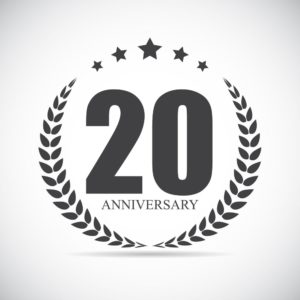 "I'm humbled and thankful to look back on how we started and where we are today," says Willie, who learned the building trade while working with his father. He started Mt. Tabor as a framing company, but quickly grew it into a full-service building company. Not much has changed since those early days. The approach is the same, starting with an initial meeting to understand the client's unique situation.
"Everyone has challenges, says Willie. "With the young families, they're having or raising children and are often moving up in their careers. The older folks have any number of challenges: from health issues to adult children with needs and just about anything you can think of."
Satisfied Clients Over the Last 20 Years
"We brought a picture with us of a floor plan that we thought might meet our needs, and several pictures of how we would like the house to look. We had a wonderful experience talking about all of the options and felt comfortable with Mt. Tabor from the beginning. Willie worked with us to acquire the perfect piece of property and, along with (Mt. Tabor designer) Royce Eby, helped us design a custom home that both met our needs and reflected our style.

"Everyone we worked with — the bank, appraisers, subcontractors and various suppliers — all commented about the high quality of Mt. Tabor's work. We really couldn't be more pleased." — Steve and Debbie S., Sharpsburg, MD

_______________________________________________________________________

"Since the beginning, Willie and the team at Mt. Tabor have been a pleasure to work with and have made our building experience a positive one. That's not to say everything went as planned. I doubt it ever does. But, the folks at Mt. Tabor had solutions for every possible issue.

In the end, we have an attractive, quality home that should meet our needs for years to come."  – John and Irene, Keedysville, MD
Contact Mt. Tabor About Building a Custom Home or Addition

Connect with us at Mt. Tabor Builders to discuss your building project, contact the office through our website or call our Clear Spring, MD office at 301-766-7161. We enjoy meeting about custom home projects, major addition ideas and whole-house rehab projects.