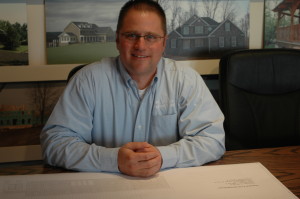 For last 15 years the professional building team here at Mt. Tabor Builders Inc. has had the privilege of designing and building some of the finest log, timber-frame and traditional homes on the local landscape. Our company founder, Willie Eby, started Mt. Tabor on Feb. 22, 2001.
"I'm humbled and thankful to look back on how we started and where we are today," says Eby, whose headquarters are located on Old National Pike, just east of Clear Spring.
Willie learned the building trade while working for his father's construction company in Washington County. He started there as a teenager in 1990. For the better part of the next decade, he learned every aspect of the industry, including how to run a business in the best, and most-ethical way.
When he struck out on his own, Willie started Mt. Tabor as primarily a framing subcontractor on local projects. The endeavor quickly grew into a full-service general contracting company. Today, Mt. Tabor Builders, Inc. is a highly-respected custom home builder, which also oversees remodeling; light commercial work; additions; and creating outdoor living spaces.
In addition to the many satisfied customers that prove Mt. Tabor has been a successful ventu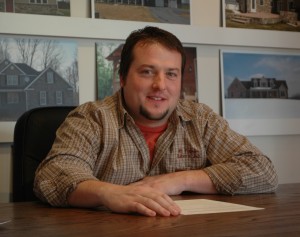 re, Willie points to the fact that the company's first employee, Royce Eby, is still with the company. Since joining Mt. Tabor in 2001, Royce
has worked on job sites and designed most of the projects. He even started the in-house company called
Eby's Drafting and Design Service
to help clients that come for building help and need design help as well.
The Mt. Tabor anniversary just happens to coincide with Willie Eby's plans to start of another business venture, MTB Windows & More. The new company will specialize in the niche projects of window replacement; siding installation; and roof replacements. He plans on introducing the new venture at this year's Washington County Home Builders Show at Hagerstown Community College on the March 19th weekend.