A mountain home in Western Maryland or nearby West Virginia can be the perfect getaway from the daily rat race.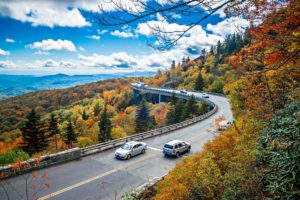 It's a short drive from the Washington/Baltimore/Northern Virginia area to the peaceful Allegheny Mountains. City dwellers can throw a few items in the car and be "lost" in the natural surrounding within two hours. It's an experience that becomes a habit and leads to a rest haven for those wanting a weekly escape from everyday life.
"There are a lot of people from the city who want a place to vacation to or retire to," says Willie Eby, owner of Mt. Tabor Builders in Clear Spring, MD. "They contact us about designing and building a home in the mountains, usually around the Berkeley Springs area or just north of Hancock in Maryland. It's a beautiful area and seems further away from the city, than it actually is."
Mountain Home Styles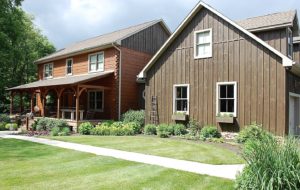 Mt. Tabor's building experts have constructed many log and craftsman-style homes that fit perfectly in the natural mountain settings. Most are open floor plans, featuring numerous windows and large decks, so the views are easily enjoyed from the interior. Of course, Lead Designer Royce Eby can take ideas, dreams and images, and create exactly what the client envisions.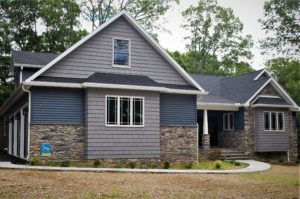 The homes are built with fine quality products, such as Andersen Windows, Therma-Tru entry doors and GAF Shingle Systems, because each home is made energy-efficient. Each home is engineered and built to last. And, each home is built to the highest building standards, because integrity in our work leads to great testimonials.
Here is one from Craig, who recently hired Mt. Tabor to build a home in Berkeley Springs after retiring.
"It's been an absolutely wonderful experience," said Craig, who left Northern Virginia for a mountain home with his wife."We knew what we wanted to do when we set up a meeting with Royce (Eby) and Willie (Eby). It was a great opportunity to get to know them as special guys, as both human beings and craftsman."
Click on these links to read more testimonials and to see a gallery of custom homes.
The Benefits of a Mountain Home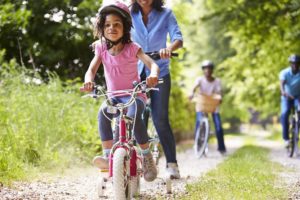 A popular study reveals that spending two hours a week in a quiet, natural setting can have a significant boost on mental and physical health.
The Tri-state area has plenty of parks, hiking trails, biking paths, skiing and small towns to explore. Locals recommend you keep your phone handy, but just for GPS needs on the winding roads and photo opportunities.Wildlife and overlooks are great subjects!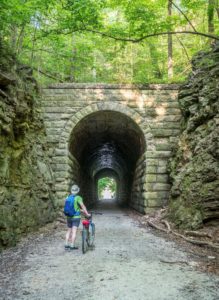 The changing of seasons is very apparent in the mountains. Fall is highly recommended, because of the chilly nights and warm days. This combination enhances the beauty of fall foliage. The snow falling in the woods is so peaceful, and winter precipitation makes the colors of spring all the more vibrant. Imagine seeing the seasons through the windows of your vacation home.
Contact Mt. Tabor Builders
The Mt. Tabor Builders office is in Clear Spring, just west of Hagerstown, MD. Clear Spring is a short drive to Harpers Ferry, WV; Berkeley Springs, WV; Hancock, MD; and Flintstone, MD.
Contact us here or call our office at 301.766-716 to discuss your mountain home.