The 2022 Home Show is a great place to talk about your future building project.
The professional builders from Mt. Tabor Builders will be available to talk about building plans this weekend at Hagerstown Community College. The campus' ARCC building is the site of the 2022 Washington County Home Builder's Association Home Show.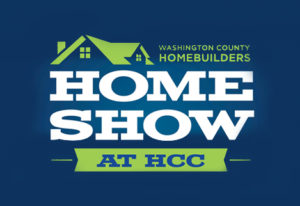 This is the perfect opportunity to "interview" those who will be personally involved in designing and building your construction project. Mt. Tabor's Lead Designer Royce Eby encourages folks to bring pictures and lists of ideas they want incorporated in the project. While these discussions are just a starting point, conversations can go to the next level at a later date.
"We just like to meet people, answer their questions and talk with them from a very relaxed, no pressure approach" says Willie Eby, owner of the Clear Spring-based construction and home improvement company. The Mt. Tabor team has been a regular participant at the wildly popular two-day show.
The Mt. Tabor team of building professionals has more than three decades of experience building custom homes; remodeling homes; adding major additions and in-law suites; and finishing basements. Willie and Royce want to hear about your building dreams and see the images that have inspired those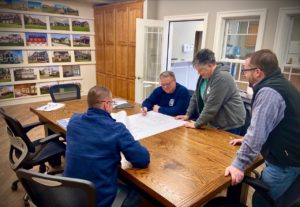 dreams. 
Willie really enjoys meeting young families dreaming about their new home; established families looking to upgrade; and older couples thinking of downsizing.
"Everyone has challenges, says Willie. "With the young families, they're having or raising children and are often moving up in their careers. The older folks have any number of challenges: from health issues to adult children with needs and just about anything you can think of."
Mt. Tabor Client Testimonials
Many Mt. Tabor clients are pleased they chose the right builder for their project. Hear are several testimonials:
"I had never built a home before and I'm not someone who likes making decisions. I was very impressed with Willie and Royce. The more I talked with them, the more I knew I wanted them to build my house. "The house is really tight. You don't hear the rain or wind. Even in the hottest month this summer, my energy bill was only seventy-four dollars."         – Linda of Boonsboro, MD
___________________________
"I had all these crazy ideas and they never said, 'no.' Willie, Royce and all of the Mt. Tabor guys are easy to work with and down to earth. They were so close to us (in Clear Spring) and made it very convenient to meet them at the house for regular meetings." – Burma of Clear Spring, MD
2022 Home Show Details
The Home Show takes place Saturday, March 5th from 9 a.m. to 5 p.m. and Sunday the 6th from 10 a.m. to 4 p.m. Admission is just $2 for adults and free for children 12 and younger.
To learn more about Mt. Tabor Builders, contact the Clear Spring, MD office here or call 301.766.7161.