Mt. Tabor Builders can now design, build AND add "stylish touches" to your new custom home.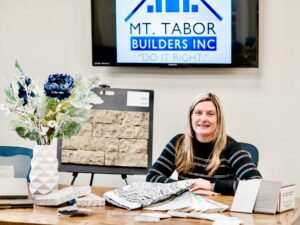 For decades, the professional builders at Mt. Tabor have offered nearly every bit of help to those pursuing the dream of building a new home. Meetings to discuss what the dream will look like. Then transforming those discussions into designs and ultimately into the custom home, where memories will be made. It was enough to draw in hundreds of clients over the years. Something was still missing, but not anymore.
Amy Yohe is Mt. Tabor's new style consultant. She brings her 20 years of experience to clients wanting help with interior and exterior design elements. Much like the Mt. Tabor architectural designers do in the early meetings, Yohe will ask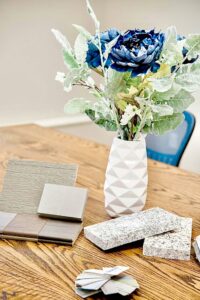 questions to get to answers, bringing clarity to the final product. This will be helpful for those wanting a new home or those seeking to remodel their current dwelling.
"Today there are many different materials, styles, and colors to choose from. I strive to help each of our clients make the best decisions to fit their own style and budget," says Amy. "I am proud to be a part of Mt. Tabor Builders and cannot wait to work with all our future clients!"
She will help clients select the materials that homeowners will see every day. Countertops, flooring, paint colors, molding,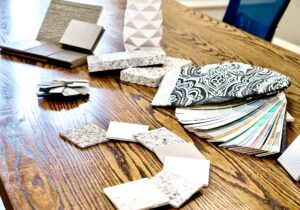 fixtures, cabinets and much more. And that's just on the interior. She can also help with exterior decisions that will add to a home's curb appeal.
Mt. Tabor's Building Services
The Mt. Tabor team has decades of experience finishing spaces, building major additions, designing and building outdoor living spaces, and building custom homes.  They also do all types of home improvement projects, including roof replacements and window replacements. You can click on these links to go to the company's custom home, major addition and outdoor living space photo galleries.
Click here to contact Mt. Tabor's Clear Spring, MD office today to schedule a meeting to discuss your home improvement need or custom home project. You can also connect to a Mt. Tabor representative by calling 301-766-7161 or emailing info@mttaborbuilders.com.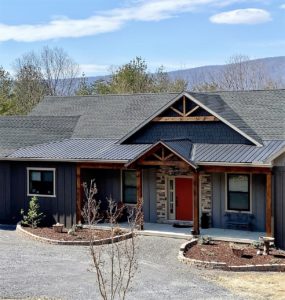 The Mt. Tabor staff is proud of the many testimonials from past clients, like the one below from Craig.
"It's been an absolutely wonderful experience. We knew what we wanted to do when we set up a meeting with Royce (Eby) and Willie (Eby). It was a great opportunity to get to know them as special guys, as both human beings and craftsman."