The next month is the perfect time to meet with builders to discuss your building plan — for a custom home, major addition or renovation — for next year.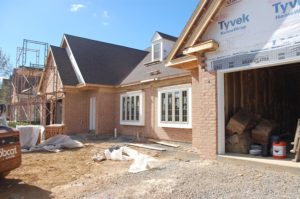 With Halloween and Thanksgiving behind us, and less than a month until Christmas, you probably have a few things to do. But, if you think you may build in 2019, then you will want to schedule a few hours to meet with qualified builders soon. This is the best time to get your name on next year's building schedule, before it fills up.
"The problem is, people wait until they're excited about having their new house and then we have to tell them that 'you have to do this' and ' you have to do that' before we can really get started," says Willie Eby, owner of Clear Spring, MD-based Mt. Tabor Builders, Inc. since its inception in 2001.
One of the very first things to do before such a meeting, is to collect plenty of photos and drawings of what you want included in your future home.  If you couple the images with a prioritized list of "must haves," your initial time with a builder will likely make it a productive one.
The First Meeting Before You Build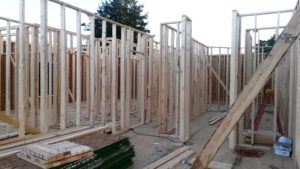 This first meeting with Mt. Tabor is usually with the company's lead estimator and draftsman Royce Eby at the table. Royce likes to talk about the ideas and how those can work together or – in some cases — can't work together. This meeting is to bring clarity to the start of the building process. It's also a chance to bring new ideas that come from building all styles of homes in the Tri-state area over 19 years.
"The more research clients do for their future home, the easier it is for me to help put the fine points on the preliminary plans, which are used for estimating the cost of the project," says Royce. This is the time when the number of bedrooms and baths are discussed. Other things such as materials – and niceties — in the kitchen, bathrooms and other parts of the home will all be sorted out to either meet OR set a certain budget number.
The Story of Your New Home
After the major details are decided upon and the house plans are complete, an estimate can be calculated. Royce says that Mt. Tabor will then provide the client a spec book, which is a 10- to 14-page document describing  all the details that have be agreed upon for the building project, or "the story of your custom home."
"This covers all the details in the building plan from A to Z," says Royce, noting that customers truly appreciate the guide.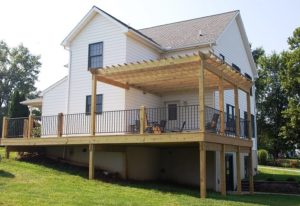 This can be helpful whether the client wants "the basics," or a more complex approach. And with the recent trend toward "whole-house remodels," it can also help those asking for complete renovations of older homes. Willie says that many people want to pick their location, buy the home and then do a complete makeover. With the recent building resurgence, this can often be a better bargain than building from the ground up.
Once all of the details are agreed upon, the building process can begin. This process includes bank approval; securing of permits; and then starting the work. Of course, the weather does have a say in this, especially when it comes to those first few new home projects of the year.
Contact Us to Build in 2019
To find out more about Mt. Tabor Builders Inc. or to ask questions about building your dream home in 2019, contact the office through our website or call the office at 301-766-7161 to schedule a meeting.