Schedule a meeting before holiday guests arrive later this month.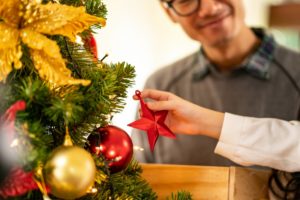 Time is running out. Are the Christmas decorations up? Are the presents purchased and wrapped? Don't forget to make it to some of the great events around the greater Hagerstown, MD area (see the link below). Now having listed all of that, there probably isn't much time to start planning for your 2023 building project, but a meeting in the next four to six weeks is a great time for builders. This is true for the building experts at Mt. Tabor in Clear Spring, MD. The regular craziness slows down a bit during this time and Wille Eby's team likes to meet this time of year with potential clients wanting to build in the coming year.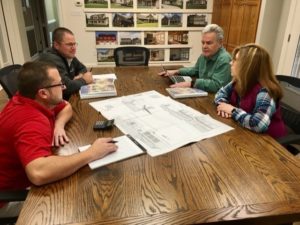 Mt. Tabor's building pros can design and build custom homes, major additions and outdoor living spaces. They also finish basements and can remodel entire living spaces. Click on the links above to see photo galleries for each.
All you need is an idea of what you're dreaming about, and the design team will turn that dream into a drawing. Within months that drawing will be a reality. And the Mt. Tabor team will strive to make the process as easy and stress-free as possible.
Contact the Mt. Tabor office today to schedule a meeting to discuss your building plans. You can also connect by calling 301-766-7161 or emailing info@mttaborbuilders.com.
If you are someone who has extra time and needs ideas to make the season more special, see the lists below.
Christmas Traditions to Start this Year
This is the perfect time of year to make memories with family and friends. Some of the holiday traditions are easy to name, such as:
Watching Christmas movies
Listening to a Christmas concert
Making Christmas decorations
Cutting down and decorating a live tree
Looking at local Christmas lights
Making Christmas cookies
But if you want to add to this list, click on this link for some new Christmas traditions. These are memories that will last and can make for great photos. Keep them for yourself or share with others on social media. Click here for a list of December events in the Tri-state area to add to the Christmas fun.
If you're more into sitting in front of the screen as the temperature drops outside, here is a list of great holiday movies:
A Muppets Christmas Carol
The Grinch that Stole Christmas
Love Actually
Home Alone
Miracle on 34th Street
It's A Wonderful Life
Click on this link to get a complete list of the top 100 Christmas movies from the Rotten Tomatoes website.
Christmas Quotes
"The best way to spread Christmas cheer is singing loud for all to hear." – Buddy the Elf

"I will honor Christmas in my heart, and try to keep it all the year." – Charles Dickens

"Gifts of time and love are surely the basic ingredients of a truly merry Christmas." – Peg Bracken

"Blessed is the season which engages the whole world in a conspiracy of love." – Hamilton Wright Mabie