The Mt. Tabor staff hopes you have a safe Memorial Day Weekend.
Memorial Day is the unofficial start to summer and a great time of the year for fun and relaxation.
The upcoming Memorial Day holiday is about remembering those who have served, especially those who gave all so many could live free while pursuing happiness. It will also be about remembering when things were different in our world. After several years of disruption to public life, the pageantry of parades, ceremonies and large gatherings of loved ones will once again mark this summer kickoff.
Keep scrolling to read several interesting facts about this patriotic holiday. Click here for a listing of the many Memorial Day weekend events in the greater Hagerstown, MD area.
Summer Fun Outside with Help from Mt. Tabor
The Mt. Tabor professionals design and execute whole-house remodeling jobs; building major additions; and can even plan and construct outdoor living spaces. Everyone enjoys spending cool evenings on decks, patios and screened porches.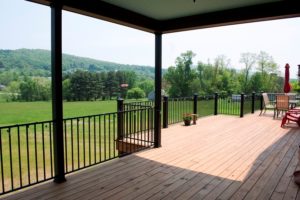 Just look out into your yard and imagine that great outdoor space with a fire pit, string lights, fireflies and friends. This is the perfect setting for a relaxing time, filled with fun and memories, because it's these times people remember forever. Contact Mt. Tabor's Clear Spring, MD office now if you see yourself in this kind of setting in the late summer or fall.
Mt. Tabor's staff members want to meet with you to discuss your outdoor living space idea or other building project. Connect with a company representative soon if you want to complete your building project in 2023. To schedule a meeting, click here or call 301.766.7161, or email info@mttaborbuilders.com.
Memorial Day Facts
Did You Know: Memorial Day is Monday, May 29, 2023. The holiday began after the American Civil War in 1868, when the Grand Army of the Republic, an organization of Union veterans established it. It was originally called Decoration Day, because the citizens were encouraged to decorate the graves of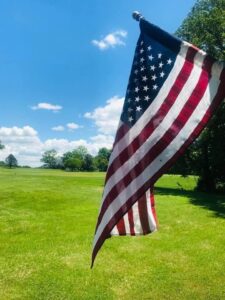 those who died in the war. By the 20th Century, competing Union and Confederate holiday traditions merged and Memorial Day honored all Americans killed while in military service.
Read more about the Memorial Day holiday here or to read Memorial Day quotes.
"On this Memorial Day, it is right for us to remember the living and the dead for whom the call of their country has meant pain and sacrifice. A grateful nation is in their debt." – President Lyndon B. Johnson, 1966
Everyone at Mt. Tabor Builders says "thank you" for all who have served this nation.