Everyone at Mt. Tabor Builders wishes every mom a happy Mother's Day!
We know how important moms are to every household and we want to take time to celebrate each and every mother on their special day. The hard work they put in to build homes should never be taken for granted. If you don't know what to get your mom on Mother's Day (a home improvement project or outdoor living space may be the perfect gift), at least take time to tell her how special she is and how much she means me to you.
Did You Know: The modern holiday of Mother's Day was first celebrated in 1908, when Anna Jarvis held a memorial for her mother at St Andrew's Methodist Church in Grafton, West Virginia. Her campaign to make "Mother's Day" a recognized holiday in the United States began in 1905, the year her mother, Ann Reeves Jarvis, died. Ann Jarvis had been a peace activist who cared for wounded soldiers on both sides of the American Civil War, and created Mother's Day Work Clubs to address public health issues. Anna Jarvis wanted to honor her mother by continuing the work she started and to set aside a day to honor all mothers, because she believed that they were "the person who has done more for you than anyone in the world."
In 1914, Woodrow Wilson signed a proclamation designating Mother's Day, held on the second Sunday in May, as a national holiday to honor mothers. Jarvis' holiday was adopted by other countries, and it is now celebrated all over the world.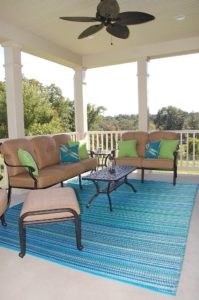 If you are a mom that has been dreaming about building a custom home, taking on some construction project or are  in need of an in-law suite, we would love to meet with you and talk about your ideas. 
To schedule a time to meet with us to discuss how our team of building professionals can help, please call us at our Clear Spring office at 301-766-7161 or
contact us here
.
Mt. Tabor Builders builds homes, custom building projects and outdoor living spaces throughout the Tri-State area, including Hagerstown, Clear Spring, Hancock, Boonsboro, Smithsburg and Frederick County in MD. Click on this link to see our
gallery of projects.
Our sister company — MTB Windows & More — specializes in home improvements and home repair projects. If you would like to look at the company website, click here.
Again, happy Mother's Day to all the wonderful moms in the Tri-state area of Maryland, West Virginia and Pennsylvania.