We at Mt. Tabor Builders hope you and your family have a safe Labor Day weekend!
Labor Day is the unofficial end of summer. We hope it is the beginning to a more normal part of 2020. We know fall can be a hectic time of year. It's a great time to consider your home and where you will celebrate the 2021 holidays. Imagine your Labor Day cookout in a new home or in your remodeled home, that features a new deck. We would love to discuss the ideas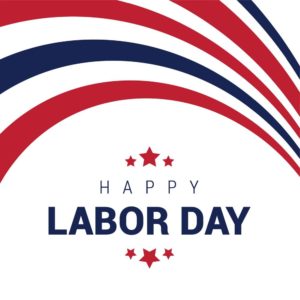 you have for living in your dream home a year from now. Contact us soon to schedule a meeting to discuss how we can help you.
Labor Day
Interesting Facts About Labor Day: Beginning in the late 19th century, as the trade union and labor movements grew, trade unionists proposed that a day be set aside to celebrate workers. In 1887, Oregon was the first state of the United States to make it an official public holiday. By the time it became an official federal holiday in 1894, thirty U.S. states officially celebrated Labor Day.
The holiday honors the American labor movement and the contributions that workers have made to the strength, prosperity, and well-being of our country.
Labor Day is on September 7th this year in the U.S. Canada's Labour Day is also celebrated on the first Monday of September. More than 80 countries celebrate International Workers' Day on May 1 – the ancient European holiday of May Day – and several countries have chosen their own dates for Labour Day.
Labor Day Quotes
"Pleasure in the job puts perfection in the work." – Aristotle

"Genius is 1% inspiration and 99% perspiration." – Thomas Edison

"Without labor nothing prospers." – Sophocles

"Nothing ever comes to one that is worth having except as a result of hard work." – Booker T.
Why Mt. Tabor Builders for Your Building Project?

We are one of the top-rated builders in the region. We build houses, renovate houses, and build major additions. If you would like to meet to discuss your upcoming project,  contact us here or call our Clear Spring, MD office at (301) 766-7161.

Contact Us in Clear Spring, MD
To schedule a meeting to talk about your building project, contact us here or call our Clear Spring, MD office at 301.766.7161. You can also email our office staff at info@mttaborbuilders.com.
Happy Labor Day!