Happy Father's Day weekend from everyone at Mt. Tabor Builders.
We hope Father's Day is a great one for all who take on the noble cause of being great fathers to their children! We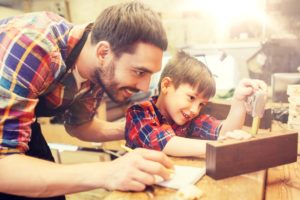 know the job of "dad" — making sacrifices and taking a leadership role — is not always an easy one. Because of that, we hope they feel valued and appreciated this coming Sunday.
Father's Day History
The Father's Day tradition can be traced back to the small mining town of Monongah, West Virginia in 1907. It was there that a memorial service for a large group of miners was thought to be the inspiration for the holiday. The push for recognition was spearheaded by Sonora Dodd of Spokane, Washington. She proposed June 5th, because it was her father's birthday. Her father raised six children as a single parent. It took several decades to finally become a recognized holiday, as Dodd continued to promote it to those in power.
President Lyndon B. Johnson issued the first presidential proclamation honoring fathers in 1966. He designated the third Sunday in June as Father's Day. He would be signed into law in 1972 by President Richard M. Nixon.
Father's Day Gift Ideas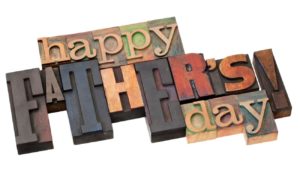 The perfect Father's Day gift is often as allusive as a clear picture of Bigfoot. However, the internet and online shopping make it easier to find one he'll like, rather than just finding a tie or after shave. Searching for "Best Father's Day Gifts 2020," finds great gadgets for easing pain, keeping away bugs and fixing the car. Just click here for an article on the top 19 Father's Day gift ideas.
Mt. Tabor Builders for Father's Day
Here's another gift idea if your dad wants to build a house, construct a major addition or complete a whole-house renovation. Our Clear Spring office number is 301-766-7161 or we can be contacted here. We would love to meet with your dad and help him with his building project.
We build homes, do custom building projects, and design and build outdoor living spaces throughout the Tri-State area. That area includes Hagerstown, Clear Spring, Hancock, Boonsboro, Smithsburg and Frederick County in MD. Click on this link to see our gallery of projects.
#HappyFathersDay