We at Mt. Tabor Builders salute all dads on this Father's Day weekend. Thank you for taking time to invest in the lives of your family members all year long.
We hope the day is a great one for all dads who take on the noble cause of being great fathers to their children and making the sacrifices that often come with being a dad.
The Father's Day gift has become somewhat of a joke, with the punchline being an ugly tie or after shave, that is — and rightfully so in most cases — never used.
If you search for "Best Father's Day Gifts 2018," you will find suggestions like wireless headphones, shoes, skin care products, aviator sunglasses, etc… And while he would appreciate those gifts, remember to give him the most valuable gifts of all; your time and your attention. Gift ideas that fit into those categories include spending the day at the park, riding bikes, hiking, fishing or enjoying a good meal together with good conversation.  Of all the material options, he would probably enjoy spending an entire Sunday with his family and not worrying about all the to-dos around the house.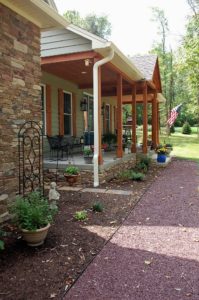 And dad, if this is the year you are thinking of building a new home; major addition or completing a whole-house renovation, call us at our Clear Spring office at 301-766-7161 or contact us here. We would love to meet with you and talk about your plans.
The professionals at Mt. Tabor Builders, Inc. build homes, custom building projects and outdoor living spaces throughout the Tri-State area, including Hagerstown, Clear Spring, Hancock, Boonsboro, Smithsburg and Frederick County in MD. Click on this link to see our gallery of projects.
Our sister company — MTB Windows & More — specializes in home improvements and home repair projects, including roofing, window and exterior door replacements. If you would like to look at the company website, click here.
Again, Happy Father's Day to all the dads in the Tri-state area of Maryland, Pennsylvania and West Virginia! #HappyFathersDay