Mt. Tabor Builders turned the site of an old bank barn into a beautiful living space along the Potomac River.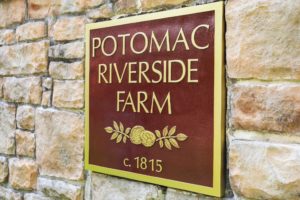 Bank barns are precious jewels for those that love the farm landscape of the Tri-state area of Maryland, Pennsylvania and West Virginia.  Unfortunately many disappear as the years pass by, but that is not the case on a historic farm near Hedgesville, WV. Potomac Riverside Farm, which dates back to 1815, relied on the building experts at Mt. Tabor to recreate the past with a flair found in today's architectural magazines.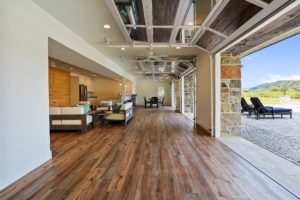 The new bank barn has the classic tow-level design, with the upper level finished off as a garage and fitness room. Wood plank walls and grooved metal ceiling are the perfect accents for the space. The finished lower level bodes a full kitchen, dining area, living space and full bath. The natural wood floors and walls tie the two levels together nicely. Mt. Tabor's crew also tied the new barn to it's forerunner by using stone to finish the exterior design.
The structure, while exquisite, is rivaled by the view of the outdoor living space steps from the lower level glass doors. The pictures below are worth more than the words "pool" and "fire pit."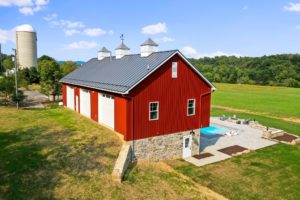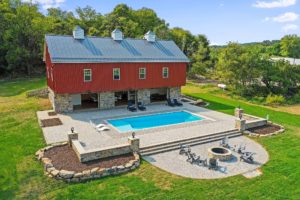 Mt. Tabor designed and built this bank barn at Potomac Riverside Farm near Hedgesville, WV.
Contact Mt. Tabor Builders to Discuss Your Construction Project
Click here to contact Mt. Tabor to talk about your custom building project. The Clear Spring, MD office can also be reached by calling 301-766-7161. 
Click on this link to see Mt. Tabor's gallery of construction projects. Those projects include custom homes, major additions, outdoor living spaces and complete renovations. Mt. Tabor's building professionals can also handle all home improvement projects.