The Year 2021 is almost here, along with New Year's Resolutions and a Look Back at 2020.
The year 2021 is at our doorstep and for many people around the world, it couldn't get here soon enough. Each new year brings reflections of the last and dreams of what the new one holds. Although, after closing out a very tough year, many may be fearful of what is to come. We choose to move forward with great hope!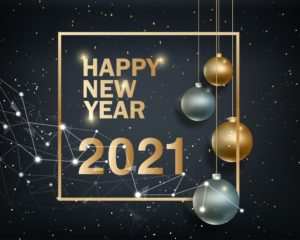 This post will look back on the "Year of the Pandemic," and broaden the lens to see that it wasn't all about quarantining and wearing masks. We'll also look forward to what we hope will be a much different year ahead.
As people are making their New Year's resolutions for 2021, we thought it would be interesting to see what people are planning to do after the last verse of Auld Lang Syne is sung. After a year of being stuck at home, we were surprised that top resolutions included spending more time with family and less time on social media. To learn more, read the full article here.
This list is a good one, but we know that homeowners may have other resolutions too. After taking down the Christmas lights and getting through the winter weather, improving the look of the house will soon be a priority for some.
Building Projects in 2021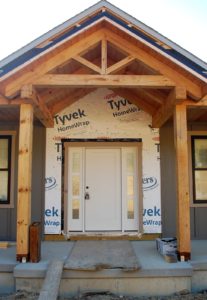 Is you New Year's resolution to build a new home or renovate your current home? If so, plan to talk with us soon to consider us as the custom home builder to construct your dream home. To schedule a meeting to talk about your 2021 building project, contact us here or by calling our Clear Spring, MD office at 301.766.7161. You can also email our office staff at info@mttaborbuilders.com. 
Click on this link to see a gallery of homes we've built throughout the Tri-state area of Maryland, Pennsylvania and West Virginia.
Good News Headlines from 2020
While looking forward to 2021, we decided to search for good news from 2020. There was plenty of bad news which often dominated the major news casts, but good news — while rarely reported — was there to be found. The headlines below are a sample of the good news just from the last month. Read more good news by clicking on this link.
Happy New Year!