If "Building a Dream Home" was a 2021 resolution, we can help you recommit to that goal. It's not too late!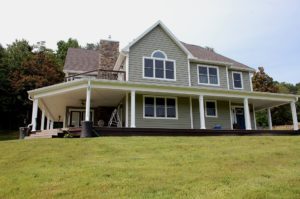 We're more than 60 days into the new year and spring weather is already in the air. January first seems so long ago. And if you've already stopped going to the gym and pop-tarts are back on the morning menu, it may seem longer ago than just two months.
Were sorry that we can't help with all of your resolutions, but if one involves building a home, adding a major addition or doing a major renovation, it's not too late to start the process. The best way to start is with a meeting to discuss your building dreams.
Call the Mt. Tabor Clear Spring, MD office (301.766.7161) or contact us online to schedule a meeting.
Plan Now to Meet with a Builder to Start Your Project
After contacting us for a meeting date, make a list of things you want in your new or remodeled home. In addition to the list, find some images online, that you can bring to the meeting. Pictures of your dream kitchen and bathrooms can go a long way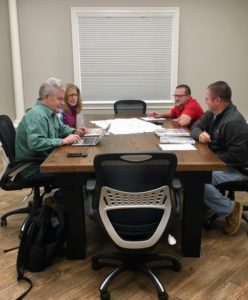 in helping builders understand what you like. When searching, think about house styles (cape cod, rancher, colonial, etc.…) and other details. Such details can include, floorplans exterior design, cabinetry, and anything else you desire to have in the project. Include everything on the wish list, because it will help guide the process until everything is settled.
"The problem is, people wait until they're excited about having their new house and then we have to tell them that 'you have to do this' and 'you have to do that' before we can really get started," says Willie Eby, Mt. Tabor owner.
For those that love to research everything, Mt. Tabor Lead Designer Royce Eby advises not to get too caught up in all the information found on the web. Bringing some ideas and lots of questions and talking points to the meeting is the best place to get started, he said. From there, concepts can get narrowed down to a final plan.
Online Search Can Help or Hurt the Process
"When you search online, there is so much information and some of it is just not helpful," says Royce.
"Some of the stuff people find would just be a waste of money if we didn't advise them not to invest in them in their home," he said, speaking of certain solar applications, where the equipment could break down before any real savings was realized.
Many of these same principals apply to someone adding a major addition or doing a whole house renovation. These types of projects – to keep your location, while upgrading your living space — sometimes have more limitations. However, getting a builder's perspective can often open up ideas the homeowner could not imagine.
Eby's ability to take a homeowner's ideas and transform them into renderings makes it easy to see the finished project. This could be with opening up an enclosed space or adding an entire wing for more square footage.
The process can be a scary one for many, especially taking on such a commitment for the first time in their life.
A Happy Client Who Decided to Hire Mt. Tabor Builders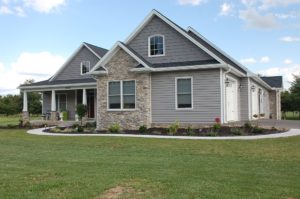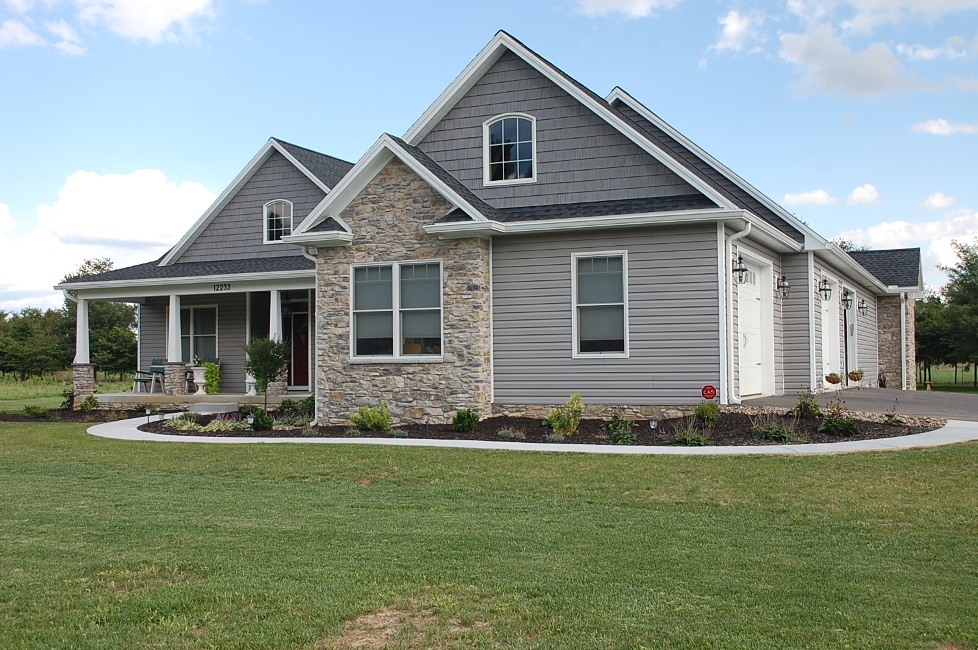 A few years ago, Burma and her husband wanted to downsize, due to aging and some health challenges. They also wanted to build on property overlooking the family farm they had just sold, AND incorporate some "treasures" from the farm into the building project.
"I had all these crazy ideas and they never said no. Willie, Royce and all of the Mt. Tabor guys are easy to work with and down to earth. They were so close to us and made it very convenient to meet them at the house for regular meetings." – Burma, Clear Spring, MD