Mt. Tabor Builders offers building lots in Fulton County, PA.
The building lots are just off I-70, close to Wardfordsburg, PA and about 5 minutes west of Hancock, MD. This is a great commuter location for anyone needing access to the interstate.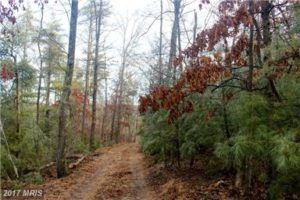 The total parcel is 52.59 acres, which is subdivided into three building lots. Those lots include one of 10 acres; one of 11.59 acres; and one of 31 acres. Driveways have already been installed and the lots have been perc tested. There are multiple build sites and plenty of eastern views. These are great lots for anyone wanting to live in the woods or have a place to hunt or hike in a beautiful natural setting.
For more information, click here to see the realtor listing or contact Willie Eby at the Mt. Tabor office in Clear Spring, MD (301-761-7161).
Client Testimonial
"We started out talking to several other builders, but as we met with and talked to Willie (Eby) and Royce (Eby), we were sold and went with them. My wife and I had heard the horror stories about people who build a house or build a big addition, but they made it a smooth process. We had no issues and we know we have a quality-built home.
"We went through the whole process of, 'do we build or do we buy?' but in choosing a reputable builder like Mt. Tabor, I knew I wasn't going to have anything to worry about and that was the case." – Isaac of Boonsboro, MD 
The expert builders at Mt. Tabor in Clear Spring, MD design and build custom homes, major additions and outdoor living spaces. We also design and finish bonus rooms, basements and create in-law suites. If you are needing home improvements like siding, roofs, exterior doors or replacement windows, contact our sister company MTB Windows and More at this link.